Inside Gary LeVox and Wife Tara's Two Decades-Long Marriage
Gary LeVox and his wife have two daughters together.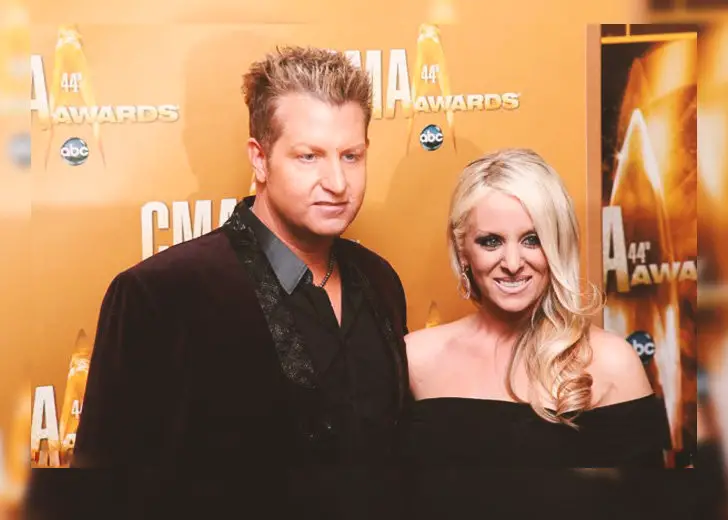 Gary LeVox, the lead singer of Rascal Flatts, is a family man, outdoorsman, and man of God. He began finding success in his musical career at almost the same time he married the love of his life.
LeVox met his wife, Tara Vernon, in Decatur, Alabama backstage when he was singing backup for a gospel artist. Back in 2013, the singer told CMT Radio about the night he first met his wife.
I was actually singing backup for a gospel artist, and we had done a show in Decatur, Ala. A lady came up and was standing with her daughter and we were just talking. And I knew at that moment that I was looking at my future wife.
LeVox and Vernon tied the knot in 1999. In their two decades plus marriage, the singer and his wife have welcomed two daughters together — Brittany Kay Vernon (born August 26, 2000) and Brooklyn Leigh Vernon (born March 21, 2004).
Today marks 19 years of marriage with my angel and best friend! What a gift you are baby and I love you infinity! Happy Anniversary to my gorgeous wife!!! pic.twitter.com/RCOoUXbUeU — Gary Levox (@GaryLevox) May 15, 2018
Gary LeVox Is A Family Man
LeVox's parents divorced when he was seven, and he was raised by his step-dad until he graduated high school. Still, his father wasn't absent from his life, and many of LeVox's passions were inherited from his father. He talked about it with the Chicago Tribune back in June 2014.
My (biological) dad was my soccer coach, my football coach and my baseball coach. He had a band. He played lead guitar. The skills he taught me helped make me an athlete. I've carried them with me the rest of my life. He was the center of my world as a kid growing up until I was seven or eight.
LeVox is a family man and has passed on to his daughters the values he learned from his father. And like him and his father, his daughters are also passionate about singing. 
His Daughter Is A Singer
The singer's eldest daughter, Brittany, and his youngest daughter, Brooklyn, are both gifted singers. Brittany has already followed in her father's footsteps and is an artist with released works already.
Her first single 'Crime' was released on April 10, 2020, and her first music video premiered on July 31, 2020, for her song titled 'Airplane Mode.'
Brittany also collaborated with her father on the track 'While I Wait,' which is a part of his five-song gospel EP titled One on One. When talking to Country Now, LeVox revealed that the experience in the studio left him floored after listening to his daughter sing.
LeVox explained he had told his daughter he would put her on a record because he wanted to watch her do what she loved and have a hand in it.
Aside from just singing, his daughters have also inherited his love for the outdoors. They go fishing and hunting together, often going out to his ranch and cooking outside.