Was Gabriel Mann's Character in 'Revenge' Gay? Gabriel Takes a Look Back
Gabriel Mann played Nolan Ross in 'Revenge.'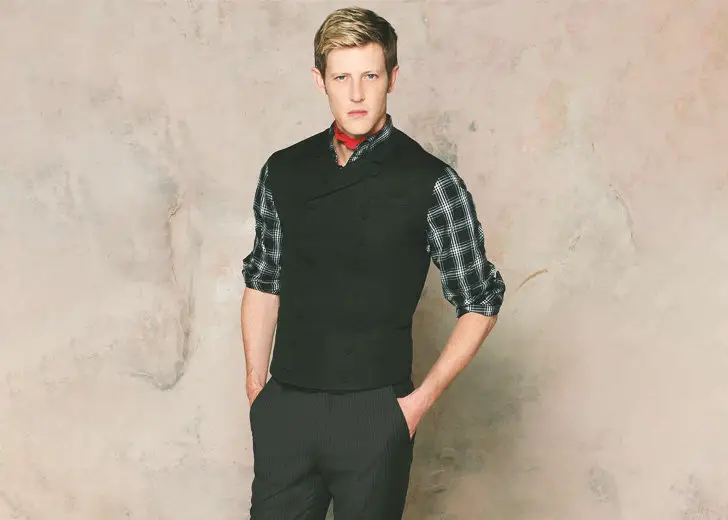 49-year-old actor Gabriel Mann has an impactful Hollywood career. He has acted in notable movies and TV shows like The Life of David Gale, The Bourne Identity, The Bourne Supremacy, and The Blacklist.
But he is predominantly renowned for his portrayal of Nolan Ross on the ABC drama series Revenge between 2011 and 2015. His performance in the series also brought him a Teen Choice Award nomination for Choice TV Male Scene Stealer.
Gabriel Mann's Gay Character in 'Revenge'
In the series, he played a gay character, romancing the character Tyler Barrol (Ashton Holmes) on-screen, and represented the LGBTQ+ community proudly.
Speaking with Gay Star News in August 2012, Mann shared his experiences of playing a gay character on television.
He said that playing a gay character was the best thing to happen in his career because he had the opportunity to represent the community better. Otherwise, he believed bisexual characters weren't well represented on television.
So as we were kind of figuring out who this guy was, I felt like that would be something really interesting to play with, certainly different than some of what we've seen on television.
He continued to speak about his character and the impact he wanted to create among the viewers, saying,
It leaves all doors open, even beyond the sexuality in terms of the genesis of that whole character, my whole feeling about it was that I wanted to leave everything open. Is he a good guy? Is he a bad guy? Is he sleeping with guys? Is he sleeping with girls? Are his intentions true? Is he really just the ultimate two-face?
Mann also clarified that his character in Revenge was bisexual through a tweet in October 2012 after a fan asked if his character was gay or straight.
His Character Ended up Getting Married to a Wife
In the final season of Revenge, Mann's character Nolan ended up getting married to Southern wacko Louise Elliot (Elena Satine).
Despite them being an unlikely pair, the show paired them, which later became one of the more entertaining aspects of the show.
"Viewers can expect everything from fireworks to thunderstorms as two huge personalities make a formidable union while also learning what marriage actually means to them," showrunner Sunil Nayar told TheBacklot about Nolan and Louise's pairing.
Mann also approved the surprising plot development of the series and getting married to a wife while speaking with NewNowNext. He said he would have also said yes to a spinoff show called I Love Louise.
10 Years of 'Revenge'
In September this year, the cast of Revenge celebrated the 10-year anniversary of the drama television series. The series' plot was inspired by Alexandre Dumas' 1844 novel The Count of Monte Cristo.
The cast spoke to Variety and recalled their memories related to the series. Mann also recalled how he was approached by creator Mike Kelley, saying, "Hey, we're thinking of lots of different ways we might go with this character. Are you open to different interpretations?"
The actor said he replied to Kelley by saying he was fine with whatever he wanted to do with the character. Consequently, in the next episode after he said that, he was sleeping with Tyler to complete a mission.