Gabbie Hanna Makes Debatable Comeback with 'Happy (In the End)' Song before 'Red Table Talk'
Gabbie Hanna is back after claiming to leave the internet.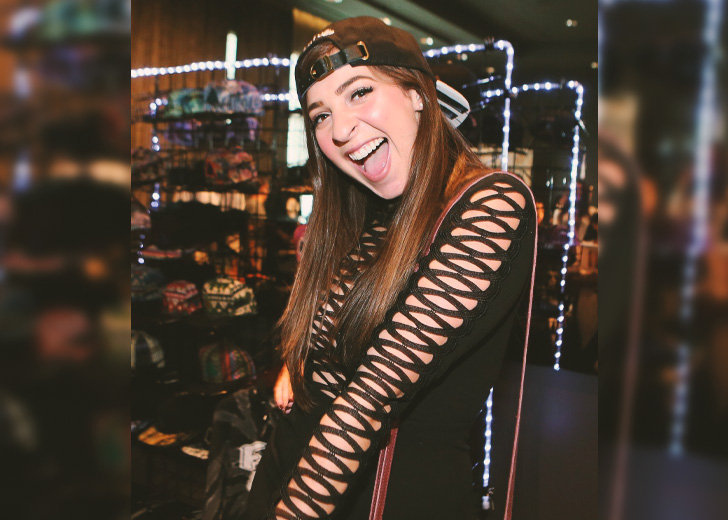 A few days ago, Gabbie Hanna created a shocking wipeout by deleting most of the content from her social media. Many people thought she'd deleted her YouTube channel as well, but instead, she had all the videos private since views were not deleted. The lack of content had fans speculating whether she'd deleted YouTube from her life as well.
Similarly, she deleted all the tweets and replies from her Twitter, videos from TikTok, and posts from Instagram, except the IGTV videos. Many fans of Hanna were surprised by this drastic move since she did not provide any explanation. 
On October 19, 2021, Keemstar, the host of a drama channel named DramaAlert, tweeted that Hanna provided a one-sentence statement regarding her wipeout — "I left the Internet."
However, it seems like Hanna lied since she was back within two days of claiming to quit the internet. In her defense though, in today's virtual world, the terms "quit internet" seem alien, to begin with.
Gabbie Hanna Is Back 
On October 21, 2021, Hanna released a new song, 'Happy (In The End),' and promoted her music on Instagram and Twitter. She uploaded a snippet of her music video to her social media and received mixed reactions. 
While many fans were happy at her return, many were concerned about her mental health, looking at the music video for 'Happy (In The End).' In the video, the YouTuber is in a hallway wearing a black bodysuit.
Her hair seems disheveled, and she is dancing, crying, and screaming throughout the video. She released the song on three different YouTube channels.
The music video was released on her main channel, The Gabbie Show, with the title 'but before i go,' whereas the lyric video was uploaded on her second channel, Gabbie Hanna. 
A visualizer video was uploaded on her third channel called Gabbie Hanna's Home Movies. In all three videos, the likes, dislikes, and comment sections have been disabled. 
The lyrics of the song seem like Hanna is hinting that she is leaving the internet. There are many lines that point towards this assumption. For example, she starts the song with "I can feel you forgetting me, might just disappear." 
Since Hanna released her first single in 2017, her music career has been flourishing. To date, she has released two EPs, 2WayMirror and Bad Karma, 13 singles, and two promotional singles. 
After quitting the internet, it seems like Hanna will solely focus on her music career since she changed her Instagram bio to "musician."
This Is Not the First Time
Hanna has a tendency to revamp her social media when she has new music coming. She has taken a hiatus several times before, only to come back with a new song, followed by dramas. 
In July 2021, Gabbie claimed she would permanently quit the internet in a now-deleted video. The video saw her sitting naked in a bathtub, singing a song titled 'Sorry… I'm Late.' 
She said the internet and dramas were affecting her mental health negatively. However, she did not quit the internet and got involved in various scandals with other YouTubers. 
Hanna is back now, but she has only uploaded content related to 'Happy (In The End)' on her social media. Therefore, until Hanna makes other videos, except music, we cannot say anything for sure. 
Similarly, Hanna will also be a guest on the Facebook show, Red Table Talk: The Estefans. The trailer for its latest season has been released, which shows the YouTuber as one of the guests. 
Perez Hilton also teased the trailer on his Instagram on October 13, 2021. Via the caption, he said that he and Hanna were going to break the internet. 
Hanna's interview has not been released yet, so all we can do now is wait and watch.