Future's Baby Mama Brittni Mealy Calls Him and His Family Out for Children Cruelty
Future and Brittni Mealy are going at it again.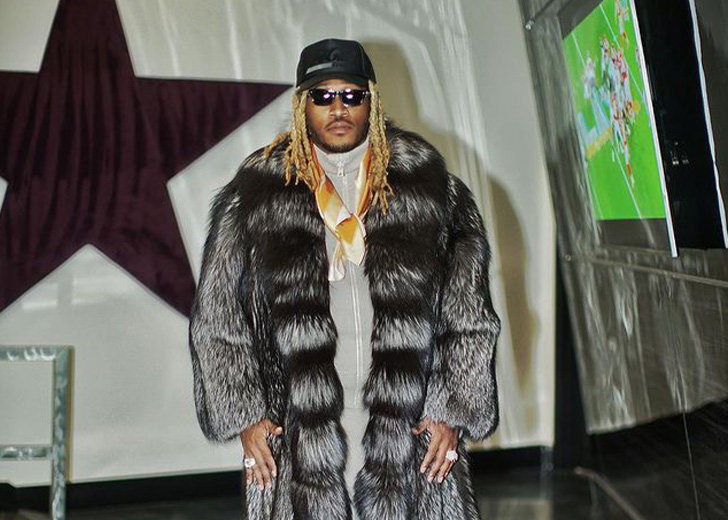 Baby mama drama is common amongst Hip-Hop artists. In more cases than not, it is mainly caused by relationship issues between a rapper and the mothers of their children, sometimes involving over one baby mama. 
The partners who likely conceived during happier times head down a negative path, and their dirty laundry is usually aired for the world to see. One such rapper currently at the center of a drama is the 'Life is Good' crooner Future. 
This is not the first time Future has been embroiled in a drama involving one or more of the mothers of his kids. But the most recent saga involves his ex-girlfriend Brittni Mealy. 
Mealy recently shared screenshots of an alleged exchange between the rapper and their son, Prince Wilburn, that raised eyebrows.
Future Is Thrown Under The Bus
Mealy, who's clearly had enough of Future, did not bother to censor her ex's phone number when she took to her Instagram story to upload a message that the rapper had sent their son. 
The message began with what appears to be Wilburn sending a crying emoji to his father, who then responded with, "Tell your mom." Next, Wilburn replied to his father, asking him what to tell his mother, to which Future wrote that he needed to ask her to buy him some clothes. 

Brittni Mealy's Instagram Story (Source Brittni Mealy Instagram)
After that, Wilburn replied, "Dad," and the rapper appeared to respond with, "Your mom is a h**!" However, some fans were convinced that it was not the rapper who sent the message. 
Although she already deleted the screenshot of the name-calling, she uploaded a lengthy story criticizing Future and his family for alleged "Child Abuse." In the story, Mealy threatened Future with recordings and accused him of not visiting their child, even though they were in the same state. 
She also hinted that Future was lashing out because she wanted to be strictly co-parents, but the rapper wanted more. In a subsequent story post, it appears Mealy criticized Future's mother about how she turned her story around when addressing issues publicly. 
Mealy ended the post, noting that the apple did not fall far from the tree. 
Future took to The Shade Room's Instagram, where screenshots of the story were shared and commented a blue cap emoji that meant "pray for her." This is all he has said about the accusations.  
Not the First Time
This is not the first public drama the rapper and his former girlfriend have been involved in. 
Back in December 2020, things when south at their son's birthday party when a confrontation between the two broke out. Mealy had put together a massive and extravagant superhero-centered 8th birthday for Wilburn. 
The proud mother shared snaps and footage from the party to her Instagram story. Unfortunately, Future was not seen in any of it, likely because of his alleged shenanigans.
In one of her stories, Mealy was heard yelling outside in a dimly lit area, and though she deleted it, it was quickly picked up by The Shade Room.
She explained that Future showed up at the party, cursed at his son, and said he would shoot Mealy. Mealy continued, saying Future was dead to her after that night.