FunnyMike's Girlfriend Jaliyah Out of Jail after Assault Charges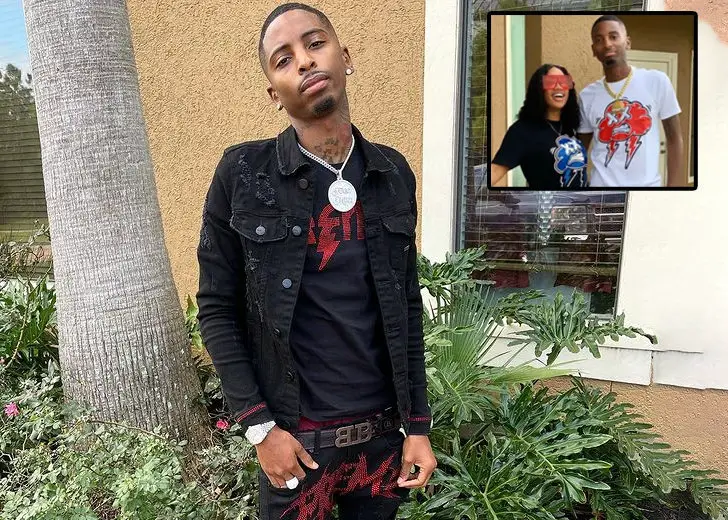 FunnyMike's girlfriend Jaliyah was reportedly involved in an assault in January 2022. She was arrested because of the incident.
But now, it looks like she is out of jail. Mike revealed in his stories that she was out of custody now.
Details on FunnyMike's Girlfriend Jaliyah's Arrest
According to documents and facts obtained by Busted Newspaper, Jaliyah was arrested on January 25, 2022, in Fort Bend County, Texas. 
The charges mentioned on the documents implied she was involved in an assault case. It noted, "Assault causes bodily inj fam viol."
This means she was possibly involved in assaulting a family member, causing bodily injuries.
No bond amount was mentioned in the document, so we do not know how much she paid to get out.
Further details like jurisdiction and other information about the bond were also absent from the document.

Documents showing FunnyMike's girlfriend's arrest details and mugshot after domestic violence case. (Photo: Busted Newspaper/YouTube)
Busted Newspaper's documents also revealed Jaliyah's mugshot taken at the time of the arrest. Her physical state on the mugshot further solidified the charges brought against her.
In the headshot, she looked unwell. Her right eye was blue and bruised. Similarly, she seemed to have a small injury right below her left eye.
Further, there were dark marks on her forehead as well. Those looked like bruises, but we do not know for certain.
Her hair was messed up, and she was dressed in what looked like dark-colored jail clothing.
These all suggest she was at the receiving end of some physical assault as well.
Elsewhere in the document, the time of her booking was mentioned. It stated 01:45:00.
The documents available also did not reveal whether she was the only one arrested or there were multiple offenders brought in.
Fans Ask FunnyMike If He Was Involved
On February 2, 2022, Mike took to Instagram to clear himself of the incident. This came after fans' incessant messages asking him if he was responsible for Jaliyah's condition.
"that ain't got [expletive] to do with me," Mike said on the first of his two stories addressing the incident.
Further, he admitted to having kept to himself the whole time, saying, "I ain't got nothin' to do with that."
He expressed his frustration at being texted about the matter in the next story.
"Leave me the [expletive] alone," he said. He then asked people to have some sympathy.
He was also annoyed people were bringing up a thing that was a week old at the time. Ending the clip, he revealed his girlfriend was not in jail anymore.
Jaliyah Unfazed by the Arrest
Jaliyah was active on social media the day she got arrested. She had been flaunting her hair color and telling people she did not live for social media earlier that day.
And it seems like she was not that affected even after her reported arrest.
Mike's girlfriend was out of jail before January 31 and was back to tweeting about things she was excited about.
That day, she sent out a tweet saying she was excited for her 2022 birthday. The mother of two celebrated her birthday on January 8.
She is also back on Instagram — her account had been inactive since August 2021. Her latest post could be hinting at her recent difficulty.
"When times are good, be grateful, and when times are tough, be graceful," she wrote on her February 2, 2022, post.