Is FTN Bae in Jail? Doodie Lo's Ex Responds to Arrest Reports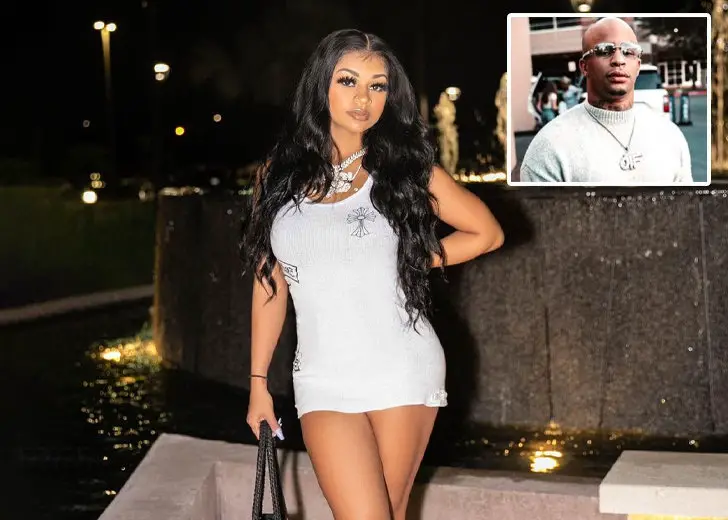 In a recent revelation from The Shade Room, it was evident that FTN Bae violated a permanent restraining order and stalked her ex, Doodie Lo. 
This new chapter in the ongoing drama comes after she retracted her initial claims, which depicted Doodie Lo sexually abusing her 5-year-old son.
The songstress was supposedly in jail, violating a court-enforced restraining order. Then again, her Instagram activity suggested otherwise. 
Is FTN Bae in Jail?
In an Instagram update of their own, The Shade Room reported that FTN Bae, whose real name is Britney Elder, was arrested for violating a restraining order and harassing her ex-boyfriend.
The outlet got their hands on court documents wherein her charges were listed as "aggravated stalking after injunction for protection and aggravated stalking-dating violence."
Despite the initial reports of the arrest going public, FTN Bae's most recent story on Instagram was posted 5 hours prior to this writing, suggesting that she was already out of confinement.
She put those who were worried about her well-being at ease by confirming that she was alright and that she stood by what she said about her ex-boyfriend. 
FTN Bae Previously Issued an Apology
This new development came just over a month after the songstress came out with a public apology video clearing the allegations she made against her former boyfriend. 
The initial allegations were made because her son, over an audio clip, accused Doodie Lo of sodomizing him with foreign objects. 
However, after a lie detector test administered on the boyfriend, it was asserted that the allegations were false. The 5-year-old even confessed to lying.
Back then, the doting mother professed that everything she did was to see that her son got justice for the wrong that was done against him. 
Still, when the evidence lined up on the other side of the fence, she duly apologized.
FTN Bae Claimed Lie Detector Test Was Tampered With
More recent developments in the story suggest that FTN Bae wasn't really sold on the lie detector test and still believed Doodie Lo to be guilty. 
Two days before this writing, Doodie Lo's lawyer shared a screenshot of the mail she received from John J. Palmatier, the consultant who administered the lie detector test. 
In the letter, Palmatier, who claimed to have more than 38 years of experience working in sexual misconduct allegations, addressed how Elder was claiming that Doodie Lo's reports were tampered with. 
Apparently, the songstress alleged bribery and misconduct on the consultant's part, which he claimed were completely false. 
He further affirmed: 
The result of both assessments were based on the physiological data collected and were not the product of any other promises and/or compensation. Both Ms. Elder and Mr. Saulsberry paid the appropriate fee for her/his assessment in advance.
After Palmatier defended his stance and work ethic, he noted that from a distance, FTN Bae's actions in recent times were based on "some delusional obsession, possibly an attempt to monetize some perceived wrong, or equally possible, simply an inability to parent."
The consultant suggested that a full court-ordered psychological assessment of the songstress might explain what he could only describe as "questionable behavior."