FTN Bae Says 5-Year-Old Son Lied about Doodie Lo's Sexual Assault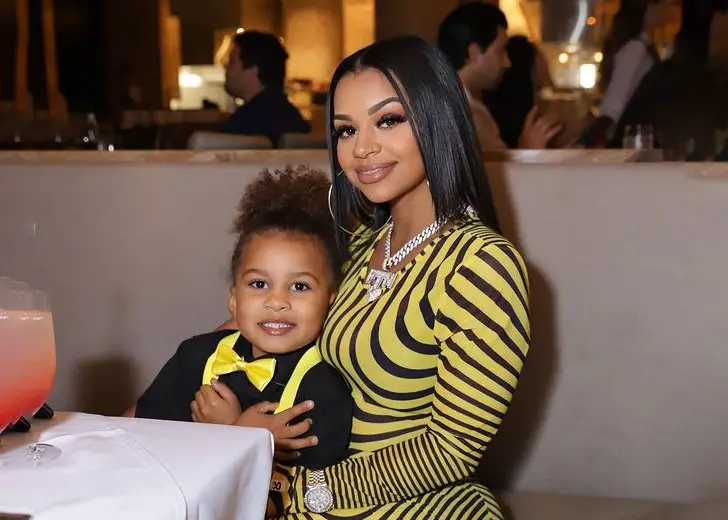 Doodie Lo's career and brand took a massive hit when he was accused of sexually assaulting his girlfriend FTN Bae's 5-year-old son. 
Not to mention, his family and kids had to go through quite a lot of public hate and several degrees of trauma because of that one incident. 
However, recently, it has come to everyone's attention that the allegations of sexual assault made against the rapper were false. FTN Bae's 5-year-old was lying. 
FTN Bae Admitted Her Son Lied
FTN Bae just went live on her Instagram to issue a formal apology for everything that transpired between all parties involved because of her son's actions. 
Understandably, the songstress was only doing what she felt was right. After all, it was about her son being molested. 
In the apology video, she explicitly said that, as of now, she didn't know why her son said what he said or why he said it. She just found out that he was lying. 
Doodie Lo Took a Lie Detector Test
That wasn't all. The 'Never be Friends' singer had insisted that her boyfriend take a lie detector test to even consider believing his word over her kid's. 
Well, Doodie Lo passed with flying colors. Following that, her child also came clean. 
Apparently, the toddler could not explain why he was defecating in his pants, so he just made a story about him being molested.
Obviously, the youngster did not realize how serious his accusations were and how much they might affect other people.
FTN Bae Apologized Formally
FTN Bae formally apologized to Doodie Lo and his family for putting them through all of that. She admitted she was never after his career or chasing clout. 
"I just believed my son," she said, holding back tears. 
She unhesitantly announced that it was for her child and that she would do anything for him. 
She also acknowledged that what happened to Doodie Lo was not fair and that she was "really really genuinely sorry" about everything.
Imma be honest and Imma say that I'm sorry to him and his family, his kids... It's a lot, but yeah, that's it. [sic]
Doodie Lo Forgave FTN Bae
Following the official apology that FTN Bae issued, the rapper went on an Instagram live session of his own to acknowledge her apology.
Not just that, he shared that at the end of the day, he couldn't help but forgive her for what she did. 
Although his kids, his family, and his team went through a lot during this time, he had his sights set on proving that he was innocent. 
"I just wanted to always show my innocence," he said. 
He also addressed how many of his fans were bashing FTN Bae for her actions. However, on a personal level, he never saw himself as someone who could do something like that. 
"My blessings always come," he noted before sharing his love for every one of his fans. 
FTN Bae's Accusations
When FTN Bae first went public with the accusation over Instagram and Twitter posts of her child explaining what happened, she implied she had filed a lawsuit against her former boyfriend. 
What your hearing is my 5 year old son Wesley cry to me about what my ex boyfriend @otfdoodielo did to him. This man welted 3 screws and shoved them up my sons anus. im waiting for the police to do there job but in the meantime i had speak up and expose this SICK MAN pic.twitter.com/RjFyrJizfB — Bae (@FTNBAE) October 27, 2021
"This man welted 3 screws and shoved them up my son's anus," she shared.
She shared that she was waiting for the police and the justice system to do their part. She said that in the meantime, all she could do was speak up and "expose this SICK MAN."