'The Witcher '— A Look at the Freya Allan-Henry Cavill Relationship on and off Screen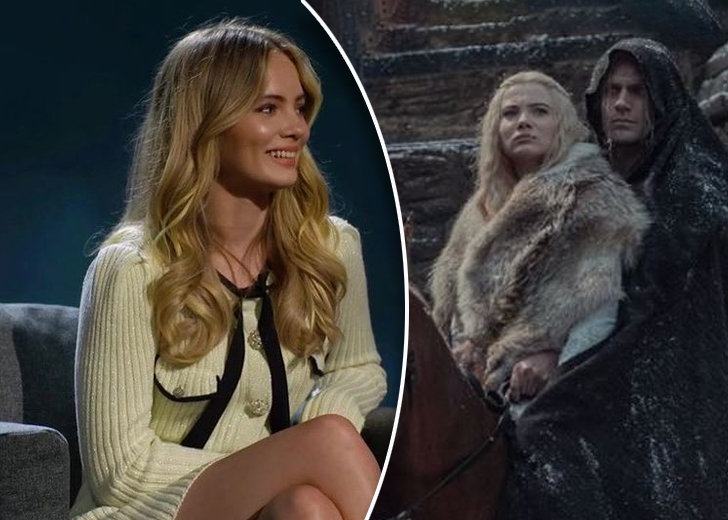 Freya Allan and Henry Cavill are two of the three lead cast members of Netflix's hit series, The Witcher, based on Andrzej Sapkowski's book series. 
Allan portrays Princess Cirilla of Cintra, while Cavill embodies Geralt of Rivia, a specially gifted hunter who affords livelihood by killing monsters.
And the relationship between these two characters is one of the driving storylines in the show. 
After all, Geralt is the destined protector of Ciri, who is figuring out her life's purpose amid the threat that lurks because of her title and her mysterious magic power. 
Freya Allan and Henry Cavill on Screen
In season one of The Witcher, Allan and Cavill's had little time on screen, given the two characters only met at the end of the final episode.
But that will change in season two, premiering on the streaming platform on December 17, 2021. 
The new installment will see Geralt taking Ciri to his apparent home, Kaer Morhen. There, he would introduce her to other remaining witchers.
While Geralt assumes she will be safe around the specially trained people, his hope withers once Allan desires to be a witcher herself.
In the wake of Ciri's new passion, their relationship gets affected.

Freya Allan and Henry Cavill in the set of The Witcher season two. (Photo: Freya Allan's Instagram)
"Geralt is not quite letting her reach the potential that she wants to reach," Allan explained to Observer. She elaborated Ciri would find it very frustrating.  
In her own words, Geralt needed to protect her character. So he wouldn't allow Ciri to be a witcher, for he knew it would be an invitation to more threats and dangers.
Elsewhere during the sit-down, Allan also mentioned that the duo would have trust issues.
As per her accounts, Allan wouldn't be able to trust Geralt and would keep many things from him.
But, on the other hand, Geralt would try to find out as much information from her as possible. 
Allan Feels Good Working with Henry Cavill
While Allan and Cavill's chemistry is not all-working at the beginning of the series, it is a different story in real life.
They have a sound bond, and the budding actress admittedly believes she couldn't have a more accomplished actor by her side than her co-star. 
The 20-year-old admitted she felt good about sharing the set with the Man of Steel star in the aforementioned interview with Observer. 
At first, she mentioned she had learned to keep her opinion on the table whenever required. She noted that her character also shared similar nature. 
Then, Allan remarked that working opposite to someone who also had a similar mindset — who would speak up and make sure everything felt right to them — was great. 
Admittedly, Allan also got guides from the seasoned actor for big emotional scenes that could be taken forward in different directions.
"It was nice for us to get to chat," she gushed before adding it was a pleasant experience.