Meet Fredrik Eklund's Artist Husband Derek Kaplan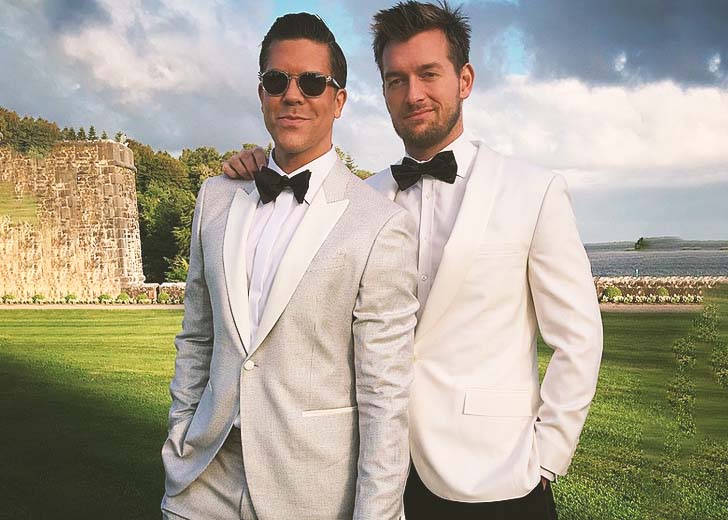 Million Dollar Listing star Fredrik Eklund has been married to husband Derek Kaplan since February 9, 2013. They have two children together — son Frederik Jr. and daughter Milla, whom they had via a surrogate.
Eklund has spoken about how wonderful fatherhood has been for him and has expressed his interest in welcoming more children together. However, having kids was very complicated, and the couple was devastated after their surrogate suffered a miscarriage during her first trimester.
After tying the knot in 2013, Eklund and Kaplan had planned on having children and hired a surrogate in 2015. However, Eklund opened up about being unable to cope with the situation. "I'm used to being able to pick up myself. But this time I just couldn't. I was a mess."
The pair tried once again with the same surrogate a year later. But, unfortunately, she miscarried once again. Eklund was hit hard by the loss again, but Kaplan acted as solid support for the reality star.
I was in control prior times and it didn't work out and I couldn't do it anymore. He took the lead on it. He's also really been mindful and reminded me that what we're going through has been hard, but you can't just take the good without the bad. It's all of it — the entirety of it is what makes it so amazing.
Eklund and Kaplan tried one more time with a new doctor and a new surrogate and got the news that they were expecting twins. The two welcomed their twins on November 28, 2017. 
Who Is Frederik Eklund's Husband?
Derek Kaplan is a self-taught abstract artist who began making a name for himself in 2013. Born in Harare, Zimbabwe, in 1975, Kaplan moved to London at 21 and tried his hands at different career paths before going back to painting full time.
Kaplan had his first solo show in 2013 at the Couture Gallery Contemporary Art Space in Stockholm, Sweden. The show was attended by members of the Swedish Royal family, and all the works on the exhibit were sold the same evening.
Kaplan's following few exhibits enjoyed similar success, with all the works on display being sold on the same day.
Kaplan also got married to Eklund in the same year he held his first solo show. Prior to getting together with Eklund, Kaplan was already a father to a son, Kai.