Fred Armisen's Mastery of Accents and Impersonations Could Be Tied to His Varied Ethnicity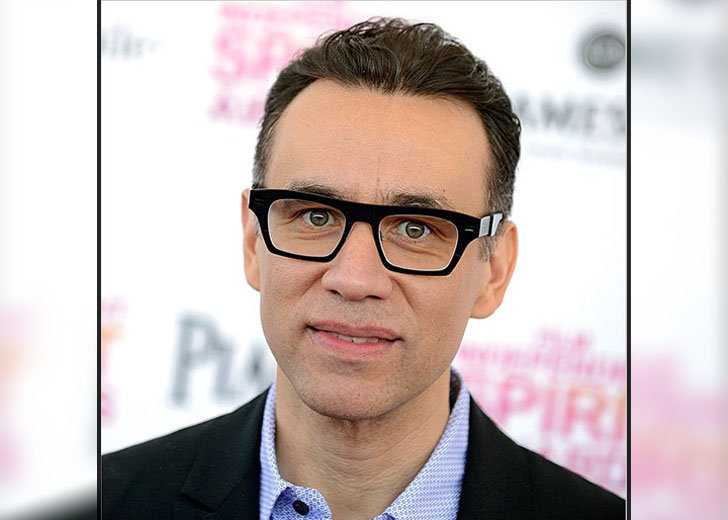 In 2020, actor and standup artist Fred Armisen impressed his fans with his impeccable imitation of North American accents during his performance in Netflix's Standup for Drummers.
The impersonator delivered words and phrases in various accents with high accuracy during his performance.
Fred Armisen and His Many Accents
In his opening, Armisen stated how he has toured around America and "been all over the place," as a performer.
"Everyone speaks a different way. Its kinda [kind of] of the  beauty of it," said Armisen.
The Portlandia star started off with his imitation of the Maine accent, the northeastmost U.S. state. 
Armisen pronounced the name Maine resembling the English intonation. "You can almost hear England now," joked the artist.
The comic then pronounced Vermont and Massachusetts and used varied voice range while saying the respective names. 
The speech articulation from Pittsborough, Baltimore, Virginia, North Carolina, and South Carolina followed then after.  
In the five-minute and fifty-seven-minute video, Armisen gave his audience a round tip of North American states and cities. And in doing so showcased his range of artistry.
However, the actor wasn't limited to presenting accents only in English. He concluded his act by speaking in Spanish after he touched upon Mexico.
Fred Armisen on His Ethnicity and Varied Accents
In 2011, the talented impersonator sat down with Esquire for an exclusive conversation. 
During the sitting, he was asked all sorts of questions ranging from his work, career, his time on SNL, and his parents and ethnicity.
Toward the mid-point, Armisen was asked about his mastery of accents.
The versatile comic thanked his parents for his set of skills and bridged it to their origin in his response.
According to Armisen, his father is a German native, and his mother is Venezuelan.
While the actor called his father "culturally German," revealing his grandfather Japanese.
Interestingly, later in 2017, Armisen's claim was corrected as his grandfather turned out to be Korean and not Japanese as initially perceived.
Per USA Today, his grandpa, the late Masami Kuni, a well-known Japanese dancer, was born in Korea in 1908 as Park Yeong-in.
The information was passed to him by host Henry Louis Gates Jr. during Armisen's appearance in the PBS ancestry series Finding Your Roots.
"I'm a quarter Korean?" Armisen spoke in amusement after knowing his granddad's ethnicity.
A Quick Look Into Fred Armisen's Parents and Family
Armisen was raised in New York by his parents, father Fereydun Herbert Armisen, and mother, Hildegardt Mirabal Armisen.
The actor has also spent two years living in Rio de Janeiro, Brazil.
The comic detailed his parents' first meeting during his chat with Esquire.
Perr Armisen, his parents met while studying at the University of Southern Mississippi.
Mississippi also happens to be the place where the fifty-five-year-old was born.
The actor has been married twice and divorced twice in his life.
He was previously married to his first wife, Sally Timms. His relation with Timms formally started in 1998 and ended in 2004. 
Later in 2009, Armisen would marry Elisabeth Moss. But unfortunately, his second marriage came to an end in 2011.
His current relationship status isn't concretely known as of this writing.