Why Did Fred Armisen's Marriage with Elisabeth Moss Fall Apart?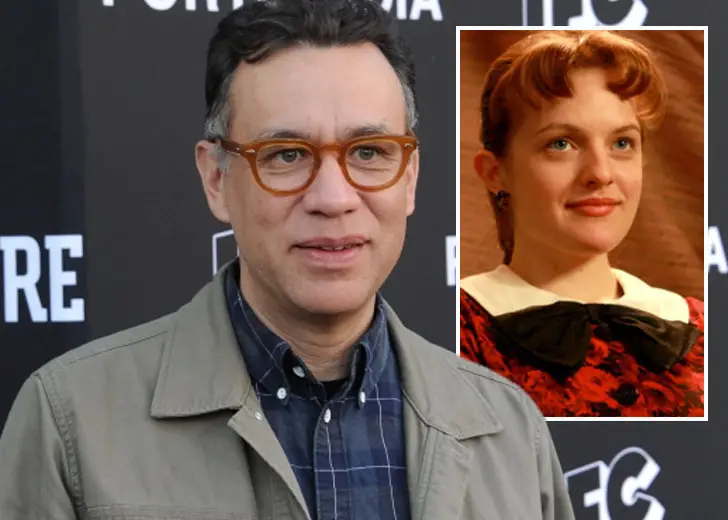 The Big Mouth actor Fred Armisen once had a whirlwind romance with fellow actress Elisabeth Moss. The pair met in October 2008 and started dating instantly.
Their relationship, however, became public knowledge only after the duo appeared at the Vanity Fair party for Mad Men at the Chateau Marmont in January 2009. 
Within a few months of dating, the duo secretly got engaged.

Fred Armisen and Elisabeth Moss at the 15th Screen Actors Guild Award in 2009. (Photo: Wikimedia Commons) 
According to ET Online, Moss confirmed the engagement during an interview with USA Weekend magazine in January 2009. 
She stated they had gotten engaged just a few days earlier, but she refused to reveal the details, claiming it was "private."
Having said that, Moss mentioned that their engagement was perfect. 
Fred Armisen and Elisabeth Moss' Wedding
Armisen and his partner tied the knot on October 25, 2009, on the day that marked their first meeting anniversary. 
The wedding was held at The Foundry in Long Island, New York. Moss reportedly donned a Claire Pettibone wedding gown for the big day. 
"It was actually the only and first designer I ever wanted," Moss had stated before the wedding. The 39-year-old even shared that she found the designer's dresses beautiful. 
Despite the wedding ceremony and their apparent budding chemistry, their marriage couldn't last long. 
Within eight months of marriage, the duo had already separated. And their divorce was finalized by May 2011.
Neither Armisen nor his former wife broke silence on the reason behind their split then. But the truth eventually came out. 
The Reason behind His Divorce from Elisabeth Moss
Armisen's ex-spouse opened up about their separation almost a year after the divorce on Page Six (via ET) interview. However, she stated it was so hard to talk about it. 
Without revealing much, Moss alleged that Armisen's greatest impersonations were being an average person. "To me, that sums it up," she added. 
The famed actress then quipped that she had never told the reason behind their split and wouldn't waste her time doing so. 
Following his backlash, Armisen accepted the responsibility for their divorce.
While talking to Howard Stern in January 2013, he admitted to being a "terrible husband." 
"I want it all - fast," he explained, elaborating that he started living with his girlfriends right away and freaked out after a few years. 
"I feel bad for everyone I've gone out with," the Mad Men star confessed. 
While neither of them spoke about what went wrong during their courtship, Moss referred to their short-lived marriage as "extremely traumatic and awful and horrible." 
In an interview with Los Angeles Times in 2014, she mentioned she was glad she separated from Armisen on time. She added: 
I'm glad that it didn't happen when I was 50. I'm glad I didn't have kids. And I got that out of the way.
Moss also remarked that she was young and hadn't realized her immaturity. She noted the separation turned out for the best. 
After his infamous split with Moss, Armisen started dating fellow actress Natasha Lyonne. The duo reportedly met at the set of Portlandia in 2014 and dated publicly until 2020.