About Frank Fritz's Health Issues — Stroke, Crohn's Disease and Drastic Weight Loss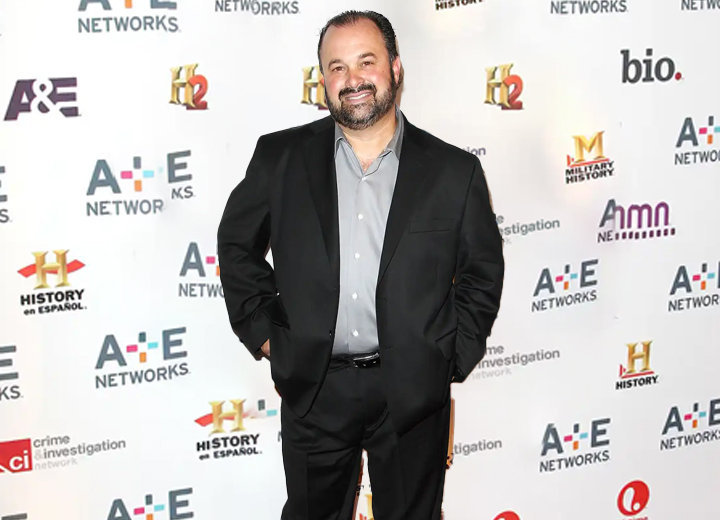 American Pickers's former host Frank Fritz has faced several health issues over the years.
The most significant and known is obviously his brush with Crohn's disease. Fritz has been battling the disease for over 30 years.
He first revealed the illness in a Facebook post in August 2013, after fans noticed his drastic weight loss and showed their concern.
"I have an illness called Crohn's [disease], which at times is difficult to deal with," he wrote in the post. He then told his fans he had been exercising and eating healthy and also thanked them for their kind concern. 
While Crohn's disease is Fritz's lifelong foe, his recent health scare includes a stroke that left him hospitalized. 
Frank Fritz Hospitalized after Stroke
On July 21, 2022, Fritz's former co-star, Mike Wolfe, revealed Fritz was hospitalized after suffering from a stroke. 
Wolfe took to Instagram to upload a photo of Fritz, writing that despite the misunderstanding about their friendship, he hoped fans would pray for his recovery. 
"There has been lots of opinions regarding mine and Frank's friendship and the show, but now is not the time to set the record straight. Now is the time to pray for my friend," wrote Wolfe.
He asked fans to keep Fritz in their hearts and thoughts and prayed that his friend would make it through this. 
Fritz and his team did not make any announcements regarding his hospitalization, but The Sun reported Fritz was found sprawling out on the floor when the stroke happened.
His friend, who happened to be there at the right time, called 911 on July 14.
Following hospitalization, Wolfe's rep told People that the most important thing was to allow give Fritz time and space to heal. 
Crohn's Disease Led to Frank Fritz's Drastic Weight Loss
Thanks to his decade-long appearance on American Pickers, Fritz's drastic weight loss has been apparent to all his fans and followers. And the transformation had to do a lot with managing Chron's disease. 
In an exclusive interview with The Sun in July 2021, Fritz shared additional information about his ailment and lifestyle. The host had lost a shocking 65 pounds since he starred on American Pickers.
He attributed the massive weight loss to a healthier lifestyle as he battled the chronic inflammatory bowel condition.

Frank Fritz with his American Pickers co-star after his weight loss. (Source: Instagram)
"The weight loss is me watching what I'm eating so I can keep my disease under control the best I can. So I'm just eating healthy, and I'm doing a little more walking," said Fritz.
He also added that he kept himself busy in his Le Claire, Iowa farmhouse, taking care of the grass and getting rid of the weeds.
Apart from eating healthy and keeping busy, he avoided alcohol and revealed that not drinking helped with weight loss. He hadn't had a drink in almost ten months and admitted it would have been a year of sobriety if he did not have a minor slip-up that lasted four hours. 
Frank Fritz's Alcohol Abuse
Apart from these health issues, Fritz also has battled alcohol abuse, which has had quite an effect on his life. 
The American Pickers star blamed his drinking for his nasty split from longtime girlfriend turned ex-fiancée Diann Bankson.
Fritz and Bankson were engaged in 2017 and living together in the Iowa farmhouse. But the couple had a nasty split after his fiancée sued Fritz for negligence in January 2020
Bankson claimed the men "had been drinking" when Fritz and a friend tried to set off fireworks. But the men could not do so and left the fireworks in the closed cylinder vintage ashtray instead of disposing of them properly.
Unfortunately, Bankson was not warned about it, and while using the ashtray, it blew up and resulted in third-degree burns.
She claimed Fritz told her to "toughen up" instead of taking her to the hospital.