Francesca Reale's Parents Made Her Take Acting Classes If She Was to Act Professionally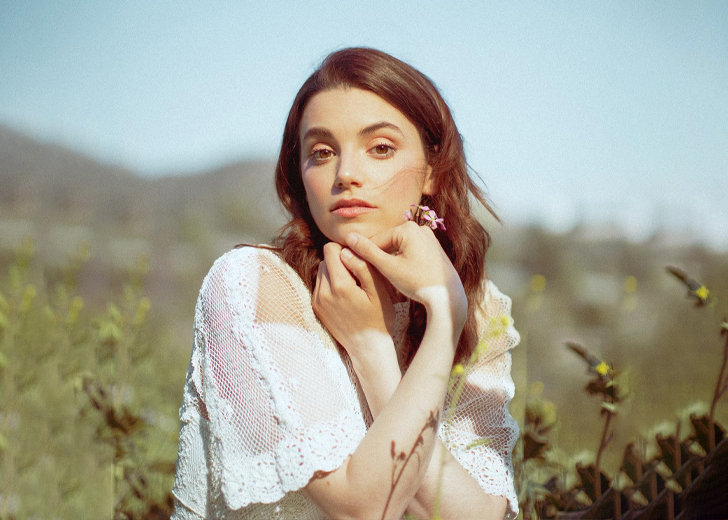 Francesca Reale has been acting since she was very little. She has since become a big name in the industry, with roles in projects like Stranger Things and Dating and New York.
She always had the acting bug but didn't always want to act for the sake of acting. Reale wanted the fame that came with acting and not the hard work.
Her parents, however, were adamant that if she wanted to act, she had to do it seriously.
Francesca Reale's Parents Asked Her to Take Acting Classes
"I've always had a knack for performance in my private life," she told W Magazine during her 2019 interview. "And my public life… I'm a drama queen."
However, she has acknowledged she was in it for the "wrong reasons." She was around six years old when she started getting really interested in acting.

Francesca Reale in March 2021. (Photo: Francesca Reale/Instagram)
In fact, she found her way into movies because her parents showed her old movies. She watched movies like Breakfast at Tiffany's (her favorite) and fell in love with Audrey Hepburn. She was also into Disney Channel.
"I was very obsessed with Disney Channel," she told The Lily in July 2019. "I wanted to be Hilary Duff, or on one of those shows."
"I wanted the Hillary Duff life, the fame portion of it," she confessed to W Magazine. But her parents didn't want her to just be in it for the fame.
Just six years old, her parents told her that if she was to start acting, she would also have to take acting classes and learn her craft. For her, at that age, that sounded like too much work.
"I didn't want to do any work," she recalled. Instead, she went into gymnastics and did that for the next 12-13 years until she couldn't do it anymore because of an injury.
Despite not wanting to do the work it takes to become an actress, she still joined an acting school. Before college, the only acting experience she had was a couple of musicals she did in high school.
A Los Angeles native, she traveled across the country to enroll at NYU's Tisch School of the Arts, studying performance arts and business at the same time.
"I didn't start taking acting seriously as a potential career until college," she told The Lily. "It took me a really long time to find it."
But it wasn't too late, and she has since blown up. It was within her first few auditions that she booked her first big role in Netflix's Haters Back Off. After that came her role as Heather Holloway (alongside Dacre Montgomery) in Stranger Things and Dating and New York.
Francesca Reale's Age and Family
Reale was born on August 23, 1994, in Los Angeles, California. For siblings, she has only one.
Her brother, Christopher Reale, is an artist and photographer. His company, Reale Image Works, is based in Los Angeles, his hometown, and posts his pictures on Instagram under the handle @realeimage.
Other than this, nothing much is known about her parents and family life. But hopefully, she reveals more as time goes by.