Fox's 'The Big Leap' Dramedy Conveys a Modern Tale of Second Chances
'The Big Leap' is making its way to Fox on September 20.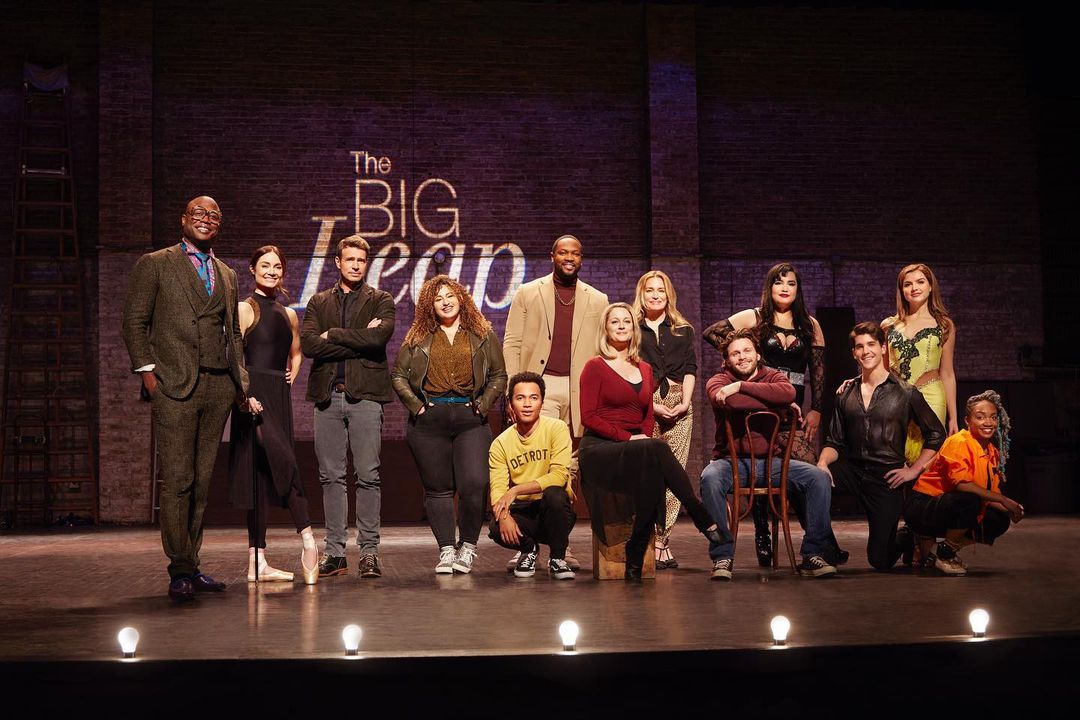 After a long delay because of the coronavirus pandemic, Fox has finally handed out a series order for the dramedy pilot, The Big Leap.
The one-hour show was initially ordered to pilot last year, and the drama was midway through filming when the pandemic shut down production. 
The Big Leap is one of the four drama pilot orders the network has given out this year. Previously, Dan Harmon's animated comedy set in mythical ancient Greece was ordered along with Our Kind of People from Lee Daniels and Karin Gist's mockumentary series This Country. 
Created by Deception's director and Friday Night Lights alum Liz Heldens, The Big Leap is about a group of diverse and unlucky people. They take part in a potentially life-ruining reality dance show that builds to a live production of Swan Lake, hoping to reverse their luck.
Inspired by the U.K. reality series Big Ballet, the show-within-a-show takes viewers on a heartwarming journey of self-acceptance and empowerment at any age.
The Cast of 'The Big Leap' 
The cast of the ballet dramedy is definitely on point, and except for newcomer Simone Recasner, the members might be familiar to TV fans. 
The most familiar face is probably Scott Foley, who starred in True Blood, Grey's Anatomy, and Scandal — where he played Jake Ballard, Olivia Pope's love interest.
In The Big Leap, Foley will star as Nick Smart, the professional and smart executive producer who creates drama between strangers on his reality show.
Fans of the Freeform drama The Fosters might also recognize Teri Polo, who will play the role of Julia Perkins in the Fox dramedy. 
Meanwhile, Saturday Night Live buffs will also get to see their Anderson Cooper impressionist Jon Rudnitsky as Mike Devries. Rudnitsky appeared in the big-screen rom-com Home Again and Nobody's Fool. He also played McWatt in Hulu's Catch-22 miniseries.
These actors will be joined by Charmed star Ser'Darius Blain as Reggie Sadler, Raymond Cham Jr as Justin Reyes, Kevin Daniels as Wayne Fontaine, and Piper Perabo as Paula Clark. 
Creator and Stars Tease First Season
During a virtual ATX panel moderated by People's Breanne Heldman, the creators and stars of the ballet-themed dramedy dished about their upcoming series. Creator Heldens, director-EP Jason Winer, and cast members Foley, Blain, Polo, and Simone Recasner were present. 
For Heldens, adapting the series from the U.K. reality series gave her the chance to present a story that resonated with many people. In addition, it allowed her to create a show about ' "people in transition and trying."
I think the idea of amateur dancers, people being bad at something before they're good, is embarrassing, funny, and great for drama and comedy.
Meanwhile, Polo described the show as a much-needed feel-good entertainment that makes people happy and hopeful. As for Blain, who portrays a scandal-ridden football star, he was immediately engaged upon reading the script. 
The stars of The Big Leap also talked about the dance experience or the lack of it. They revealed only Polo had experience in dance, while Recasner had neither danced professionally nor had much TV experience before the show. 
Season 1 of The Big Leap will premiere on September 20 on Fox.