Forest Whitaker's Former Wife Keisha Nash Still Supports Him despite Their Divorce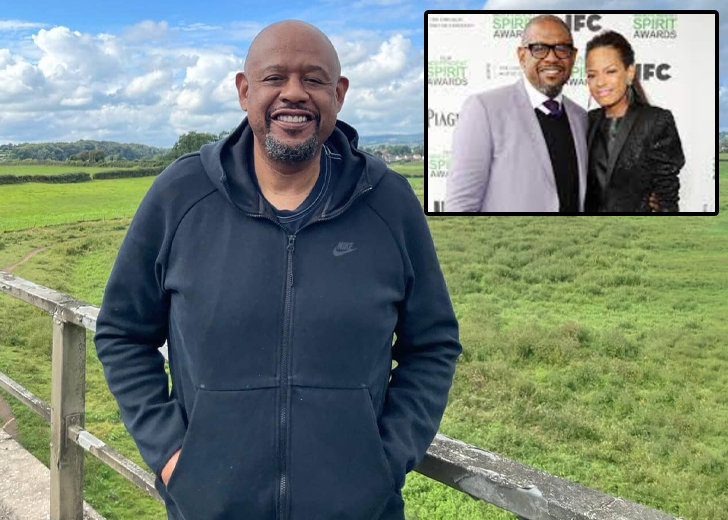 In 2018, Forest Whitaker divorced his wife, Keisha Nash Whitaker, ending their marriage of twenty-two years.
The ex-couple are parents to their four kids, including their biological daughters — Sonnet Noel Whitaker and True Whitaker.
While Forest has a son named Ocean Whitaker from his previous relationship, Keisha has a daughter called Autumn Whitaker.
However, even after her split from Forest, his former wife has maintained a cooperative relationship with the famed actor.
She has continued to support her former husband in his career. A peek into her Twitter account justifies the claim.
For instance, in February 2020, Keisha was spotted promoting the actor's movie Burden.
In addition, she supported Forest's comments regarding public health policy during the start of the COVID-19 pandemic in the United States by retweeting his post.
The Divorce Involving Forest Whitaker and His Wife
According to The Blast, who claimed to have obtained legal court documents related to the divorce between Forest and Keisha, the actor initiated the divorce process.
In the divorce papers, the movie star cited "irreconcilable differences" as the reason for their split.

Forest Whitaker's first wife, Keisha Nash Whitaker, gets her picture taken in a red outfit. (Photo Credit: Instagram)
Further, Forest stated he did not want to pay for spousal support and wanted both parties to pay for their respective legal fees.
The former couple first met in 1994 on the set of Blown Away, where they were seen opposite to each other in a romantic role.
Their on-screen romance transitioned into their personal life when they began dating each other shortly after working in the film.
In 1996, the actors exchanged their vows during a private ceremony hosted in Montego Bay, Jamaica.
Reflecting upon her wedding, the actress reportedly said her nuptials with Forest was "more spiritual than traditional," which was sealed by a beautiful "Apache marriage blessing."
The following year, during her brief chat with People, Keisha spoke glowing of her then-husband calling him a very honest, sensitive, and romantic person who swept her off her feet with his emotions.
However, during his 2009 exclusive with Parade, the actor confessed that he wasn't a "tough love guy" when it came to raising their children.
Forest's kids would always come to him whenever they tried to "slip something by" as his previous wife Keisha was "much stronger" with her children.
In his response, the actor would ask if they had permission from their mother, knowing he was always easy to convince.
Their Daughter Autumn Whitaker was Arrested
In August 2015, i.e., three years before her divorce, Keisha's daughter Autumn was arrested for allegedly assaulting her neighbor with a toy lightsaber in the aftermath of a dispute.
According to Los Angeles County Sherrif's Department inmate records, she was charged for "assult with a deadly weapon."
The said neighbor, whose name remained undisclosed in public, suffered several cuts to his head requiring stitches.
Alongside Autumn, Brandy Sorice was also arrested regarding the same incident. They were released on a bail of $30,000 the following morning.  
However, they later appeared in court on August 31 to face felony charges.