'Fixer Upper' Star Chip Gaines Sports a Bald Look For Charity
Chip Gaines' first charitable cut was in 2017.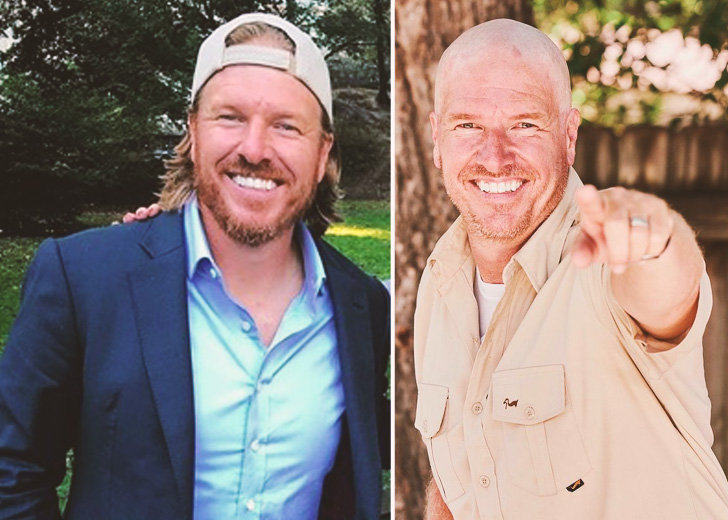 Chip Gaines goes bald to chip in his support for a charity.
The Fixer Upper star cut off his shoulder-length blonde hair to donate it, as well as raise funds for St. Jude Children's Research Hospital. According to the event's pledge page, the collected funds will support the treatment of the kids with cancer at St. Jude.
On August 27, 2021, Chip took to Instagram to announce the good cause and that he would be donating his hair to a non-profit organization, Children With Hair Loss. The organization will turn it into a wig for a cancer survivor kid, Bailey.
"And just like that...it's gone! All worth it if it means more kids at @stjude get taken care of. So we're going to keep this thing going till midnight," he captioned the post. "Hey, @cwhl_org—my hair is on its way to you!"
His Instagram post, which was a minute-long video, saw Chip, his wife Joanna Gaines, and Bailey, whom the former met in 2017, walk into Monument Barber Co. in Waco, Texas.
For the cut, The Magnolia Story author's long strands were tied into pigtails, and Joanna made the first snip. Meanwhile, she also complimented him, saying, "Chip, you've got great hair."
"You've always said it looks disgusting," he joked, to which she replied, "I've never seen it this clean."
Talking about Bailey and the charity with USA Today via email, Chip said,
Seeing this healthy young man reminded me why we were drawn to St. Jude in the first place, and why I wanted to do another fundraising challenge with him by my side.
A day after his post, Chip shared another clip on Instagram, posing with his bald looks, and went on to announce that over $425K was raised for St. Jude within the given time.
He also added that he and his wife had decided to round up that amount to an even $500K and send another 50K to Children With Hair Loss organization.
"The wonderful thing about the Gaines is not only do they talk the talk, they walk the walk. You don't find many people like that anymore," a fan commented on his post.
Another complimented both his new looks and good work, writing, "Awesome! And the new look actually looks pretty good!"
Not His First Time
This wasn't the first time Chip donated his hair for fundraising. The Fixer Upper: Welcome Home cast did his first charitable cut in 2017 and raised $230,000 for St. Jude. He and his wife Joanna have also helped renovate the hospital's Target House, where families of patients stay, over the last few years.
Speaking with USA Today, the television personality revealed he was impressed with St. Jude because the families never receive a single bill for treatment, travel, housing, or food from the hospital. And that is why he and his long-time partner wanted to do anything they could to help the hospital continue to serve the families. 
"I could never forget that moment," he said about his first cut and kids placing their hands on his freshly buzzed head. "It was — hands down — one of the most powerful experiences of my life. I still get goosebumps whenever I look at that picture."
With gestures as such, Joanna and Chip Gaines definitely have won our hearts. You guys are the real heroes!