Joanna Gaines and Husband Flaunt Strong Marital Bond on 18th Anniversary
'Fixer Upper' stars Joanna and Chip Gaines celebrated their 18th marriage anniversary with a vacation to Mexico.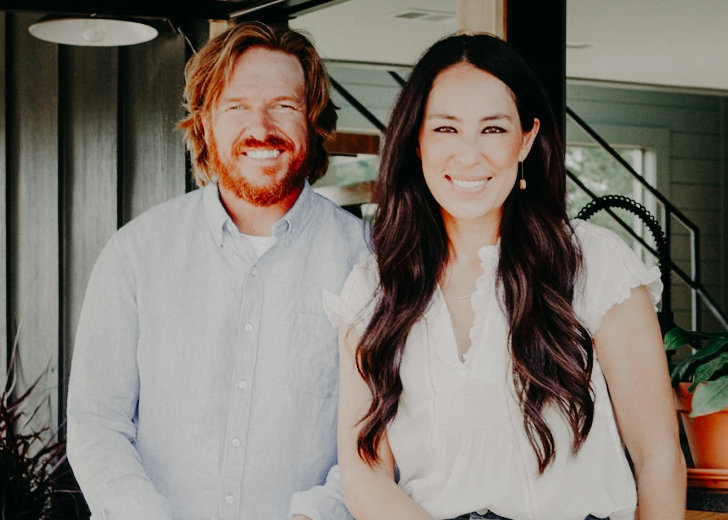 Chip Gaines and Joanna Gaines celebrated another major milestone together.
Joanna took to Instagram to mark their 18th marriage anniversary with a video containing multiple snippets of their time together while on a tropical vacation to Mexico.
James Taylor's 'Mexico' played in the background. The video contained a part where the words "Hi kids! We miss you!" were written, revealing that she and her husband had gone away for the vacation without their children.
Chip and Joanna first met in 2001 and have been going strong ever since. The two dated for a year before getting engaged. They tied the knot on May 31, 2003.
Together, the couple has five children — Crew (3), Emmie Kay (11), Duke (12), Ella (14), and Drake (16).
'Fixer Upper' And Magnolia Market
Chip and Joanna rose to fame through their HGTV show Fixer Upper, which began airing in 2013. The couple helped clients redesign and restructure their homes. It was one of the network's most popular reality television series.
Fixer Upper ran for five seasons and ended on HGTV in 2018. The next year, Chip and Joanna announced a partnership with Discovery that would involve a multi-platform media joint venture.
Their new show, Fixer Upper: Welcome Home started streaming in Discovery+ on January 29, 2021, through their Magnolia Network.
Aside from their shows and television presence, Chip and Joanna have also built their lifestyle brand, Magnolia Market.
It all started back in 2003 when they bought and opened their first shop, Little Shop on Bosque, which helped Joanna develop her design style and skills.
After their first two kids, the couple closed the shop and focused on growing their family but got back to it after Fixer Upper aired.
Little Shop of Bosque reopened for business in May 2014 and their small shop has now grown into Magnolia Market, a well-known lifestyle brand that has left an enormous mark in the small town of Waco, Texas.
Over the years, Joanna and Chip have transformed several properties into beautiful homes. Back in 2015, the two even transformed an abandoned Waco site into a lively marketplace, complete with a bakery, food trucks, and more.
Chip And Joanna
Aside from working closely in their shows and Magnolia Market, what makes their relationship special is their compatibility with one another.
When talking to Oprah Winfrey on her Super Soul Sunday series, Chip opened up about their relationship, saying Joanna helped him stay grounded.
I was like a dog chasing his tail in a circle trying to be all the things for all the people and I can just beyond a shadow of a doubt quickly say, she grounded me and it's almost like the dog then saw the tennis ball or whatever and calmed down.
Joanna, too, added that Chip helped bring an adventurous element in her life and helped her enjoy it to the fullest.