Gay Actor Fin Argus on How Ezra Miller Helped Them Find Themself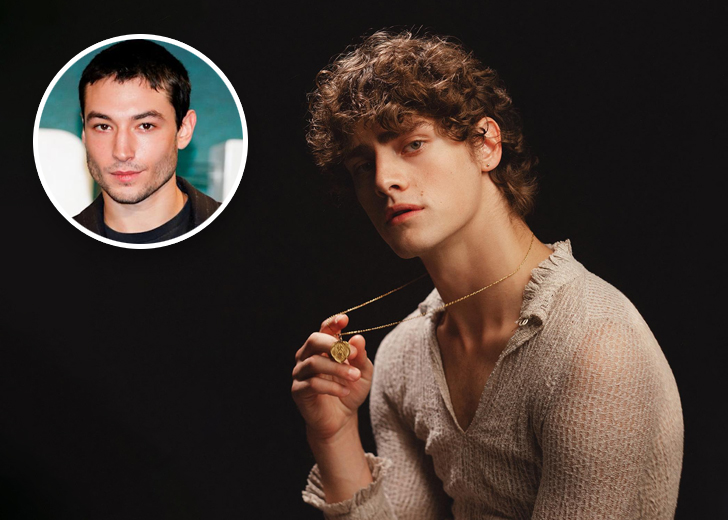 Fin Argus and their queerness and the show business have extensively influenced one another. The gay actor has played a few queer characters on TV.
It was also a gay character in a movie that made Argus realize they were queer. Ezra Miller, another queer actor, was the one portraying the character in a 2012 movie.
Fin Argus on How Ezra Miller Brought to Life His Queerness
Argus has done a few movies relating to the LGBTQ+ community. In Queer as Folk, they portrayed Mingus, a queer character whose journey to being open about their sexuality mirrored their own.
Argus revealed the first time they felt represented on TV during an interview with The Queer Review, delving deeper into how they first realized their queerness.

Gay actor Fin Argus portraying Mingus in 'Queer as Folk.' (Photo: Fin Argus/Instagram)
"The first time I really saw myself reflected in TV or film was in the movie The Perks of Being a Wallflower," they said. In the 2012 movie, Miller portrayed an openly gay character, which Argus found amazing.
Besides being open about his sexuality, Miller's character Patrick also performs on the live Rocky Horror Picture Show. At one point in the movie, Patrick does an androgynous drag on his performance.
"When I saw that my mind was blown, because I'd never seen androgyny in that way before and I had never seen such self-actualized and self-assured queerness," Argus said of the portrayal. "He really inspired me."
It was both Miller and Patrick that greatly impacted a young Argus, who confessed that the character "kind of brought [their] queerness to life."
Fin Argus on Portraying Queer Characters on TV
Ever since Argus first got inspired by Miller, they have constantly been looking for work that has diverse representation. They have done many such projects until now, but Queer as Folk has been the biggest of the lot.
When they were first sent the script for the show and their character, Mingus, they immediately went into researching the original Queer as Folk, which came out when they were just one year old. They were also a fan of the creator, Stephen Dunn's work.
So, they accepted the role, not just because they loved the script but also because they wanted to be a part of queer storytelling.
"I'm really passionate about queer storytelling, so it's been a gift to be a part of this new iteration," Argus said.
It was also the first time they were playing a queer character, but it came at the right time for both them and the character. "I've really come into my queerness and I also got to do that on screen in a really fascinating way." they said.
Mingus is finding themself in the story and finding his place in society; something Argus wanted to portray.
Queer as Folk was also the first time they did drag, and it was an amazing experience.
Argus is quite open about their queerness, especially on Instagram. Their Instagram is filled with artistically driven posts showing their quirkiness and unashamed openness. Despite these, however, they have never really explicitly said that they are gay.
They have hinted at it, though. One of those times was on September 1, 2021, when they announced they had become a regular cast on Queer as Folk.
"this my face after crying so many gay tears of joy over the last month," they wrote in their announcement post.
Even their dream roles are affected by how they want to send a positive message to everyone.
"If I should be so lucky, I would like to take on roles that challenge me to empathize deeply with new perspectives and amplify messages of positive change," they told Schon magazine in 2020. "That desire can manifest itself into so many shapes and sizes, so there's no specific role I have in mind; however, that is definitely the criteria I wish for."
They said they had the same approach for future projects, whether those be their acting gigs or their music.