Fetty Wap Exposes Racist Comment Made on His Daughter's Death
"This one of the main reasons I hated posting my children."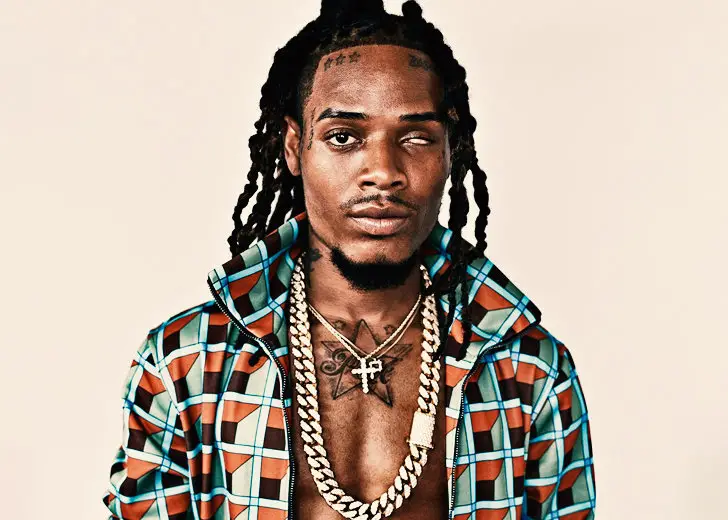 Fetty Wap has finally spoken up about the death of his 4-year-old daughter, Lauren Maxwell. Wap's ex-partner and co-parent, Turquoise Miami, real name Lisa Pembroke, first broke the news.
She shared a video on Instagram of Maxwell smiling in a pool and announced her child's death. 
"This is my amazing, beautiful, funny, vibrant, loving, talented, smart, and hardheaded princess mermaid Aquarius. If you see this post scrolling by with her comment or just say to yourself 'I love you LAUREN' because they say that souls can feel your love #rip," Miami captioned the post.
3 days after Turquoise's post, Wap also took to Instagram to share a heartfelt tribute on Instagram to his late daughter. He uploaded a sweet photo of his smiling daughter and wrote a short but sweet message in the caption. 
Later, the rapper took to Instagram Live and thanked fans for their support while breaking down in tears as he held a picture of Maxwell. However, amidst his sorrow, it appears some people have been unkind to him.
Wap Deals With Racist Comment
During the Live session, Wap uploaded a screenshot from an Instagram user who sent him a DM that read, "How's your n*gger daughter [crying laughing emojis]."
According to HotNew Hip Hop, a quick search on Instagram showed that the account with the handle @gianna_diagastlno appeared to be someone stealing a stranger's identity to troll people on the internet.
The person behind the account made multiple posts while continuing to troll the rapper. The netizen even posted a story and said they had the right to say whatever they wanted because they aren't racist.  
Wap responded by writing that such incidents and people were the main reason he hated posting about his children before adding that he would pray for the person. 
Similarly, Miami thanked her followers for sending their condolences, and then in an Instagram story, she came to Wap's defense and cleared up misrepresentations of him as a father.
She explained that Wap had improved as a parent and had become more financially and emotionally responsible for their daughter. She added that both of them were prevented from posting about their daughter because people said disrespectful things about her. 
She also noted that their daughter loved her Wap before adding that people should be more compassionate towards Wap, who was struggling. 
Reason for Wap's Daughter's Death
Although Wap and his ex-partner have not revealed the cause of their daughter's death, reports have surfaced regarding the reason. 
A death certificate obtained by TMZ states that Lauren's cause of death was a fatal cardiac arrhythmia because of complications of congenital cardiac anomalies.
A cardiac arrhythmia is an irregular heartbeat. The certificate also stated that Lauren died on June 24 at her home in Riverdale, Georgia.  
The musician is also a father to four other children: Aydin, Zaviera, Khari, Amani, and Zy.