FaZe Jev Got a Lot of Rude Comments When He First Revealed Having a Girlfriend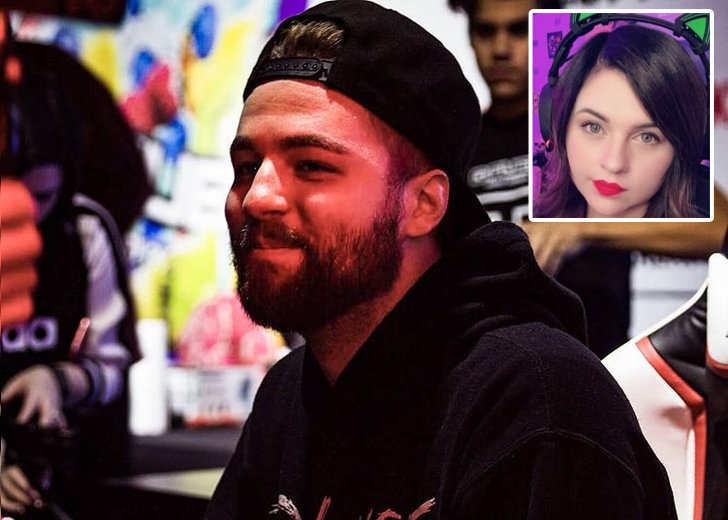 FaZe Jev has been together with his girlfriend Alexis for a long time. Like him, she is also a content creator/streamer and she goes by the moniker AbstractSweater.
The pair have an enormous fan base together and many of their fans pop into the couple's channels regularly to show their support.
However, this wasn't always the case and when he first let it slip that he had a girlfriend, many of his fans were outraged.
In a June 2016 video titled "My Girlfriend," the influencer shared he had received a lot of rude comments when he revealed he was in a relationship.
In my video yesterday, I just casually mentioned I got a girlfriend. And yesterday was just filled with a bunch of really angry fangirls… some fanboys.
He went on to say that he didn't understand why it was such a big deal.
It also seemed unnatural to him that thousands of people were tweeting at him, saying he had "crushed" his entire female fanbase.

FaZe Jev (Image: FaZe Jev's Instagram)
FaZe Jev noted he had a female demographic of 15% and he knew how big of a number that was when he factored in the fact that he had millions of subscribers.
Still, he shared he didn't think him having a romantic partner would hurt people so much.
He went on to explain that he didn't like being in the spotlight and wasn't comfortable having his love life out in the open.
He also noted that many people's reaction was a bit too much.
"It was just like a big deal. It's just blown out of proportion," he said.
FaZe Jev And His Girlfriend
In the same video, FaZe Jev revealed he had been in a relationship with Alexis for a long time, even before he had created his channel.
And while many people initially didn't have a great reaction to his girlfriend, the pair soon found a great number of supporters.
FaZe Jev and Alexis got engaged in July 2020 and he announced the news via Twitter.
He also talked about it in one of his videos. There, he opened up about his relationship with Alexis and expressed how much he appreciated her.
Behind the scenes and everything, this girl has helped me through [so much]. I can't even begin to explain the amount of things this girl has done for me and the amount of things she's dealt with with me and how much she has made me a better person. And just made me look at so many different things in so many different and better ways.
He added he had met no one in his life who had done that for him.
FaZe Jev noted once again that he had known her for a long time and that it had been a "crazy ride," while thanking all those who had shown their love and support.
FaZe Jev and Alexis tied the knot the same year, and he broke the news on Twitter on November 11, 2020.
While he didn't go into the details, he showed off his marriage ring in another YouTube video and repeated the same announcement.