Fay Ripley's Marriage to Husband Daniel Lapaine Is Still Going Strong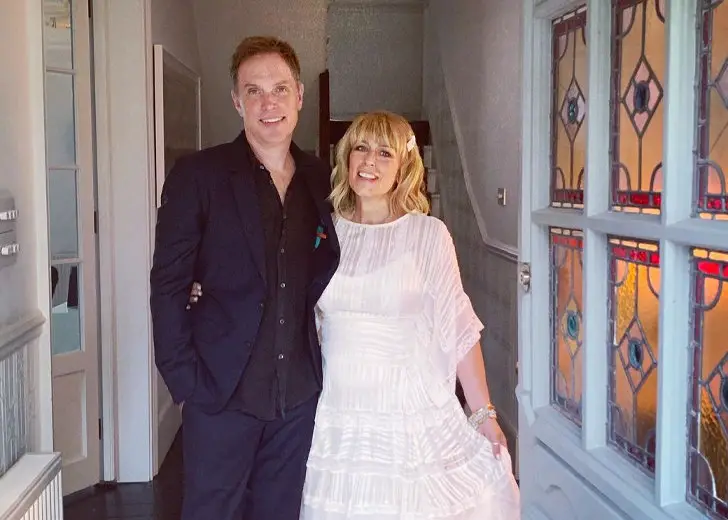 Two entire decades into her marriage, and Fay Ripley still makes it a point to celebrate her husband and her children at every chance she gets. 
Ripley has been married to her actor husband, Daniel Lapaine, since they tied the knot in Tuscany back in 2001. 
Since then, they have welcomed two beautiful children into their family. 
Fay Ripley Celebrating 20 Years with Husband
On September 28, 2021, Ripley took to Instagram to flaunt a snap featuring herself and her husband. 
In the picture, Lapaine was sporting a navy blue jacket over a black shirt as his lovely wife clung to him on his side, wearing an off-white coat. Both of them were beaming smiles for the camera. 
 Alongside the lovely picture came an adorable celebratory caption. 
"20 god dam years. He's still my hero [sic]," she penned, "And I'm still his pain in the [expletive]."
She went on to sing praises for their relationship with the hashtags: luckycleverme, thankyou, anniversary, and 20years. 

Fay Ripley and her spouse Daniel Lapaine celebrating their 20th wedding anniversary. (Source: Instagram)
Sadly, a celebrity couple hitting the two-decade milestone in their marriage is not a sight that the fans are greeted with very often.
Still, Ripley and her husband have made it work. But, how?
Fay Ripley & Her Husband's Secret to a Happy Marriage
During an interview with Mirror in 2010, Ripley confessed that there wasn't really a secret formula that made their marriage last. 
But then again, there was one rule that the British television personality lived by in her marriage. 
"We've got no real secret," she told the outlet, "Apart from making sure that we're never apart for too long."
I remember a friend of mine saying, 'three weeks is the cut-off point - up until then you still need each other.'
The couple followed the famous 3-week rule to keep their relationship daisy fresh. 
Apparently, Ripley's friend had informed her that after a couple spends three weeks apart, both partners get used to being on their own and could manage without the other person.
"Then it gets dangerous," she noted, making it known to the outlet that she firmly believed in her friend's hypothesis. 
She also shared that she followed this rule religiously. For example, if she had not met her husband in "two weeks and six days," she would make sure that she was by his side before the clock struck midnight. 
Fay Ripley's Body Positivity Message for Daughter
In the same conversation, the actress also addressed how as the relationship got older, she did too. 
When she was younger, she thought she would eventually resort to cosmetic procedures and plastic surgery to keep her youthfulness everlasting. 
But as the years rolled by, she made peace with her appearance and thought against getting surgical intervention for her appearance. 
Or, as she put it, "Either way, I'm going to look crap, but at least I'll save myself £25,000!"
She admitted that as much as she came to this conclusion with the wisdom of her years; she was also doing this to prevent her daughter from growing up with the same body image issues she faced as a child. 
Admittedly, she had not been the best role model for her daughter thus far, but at least she was trying.