Falynn Pina Is Full of Praises for Her Fiance Jaylan Banks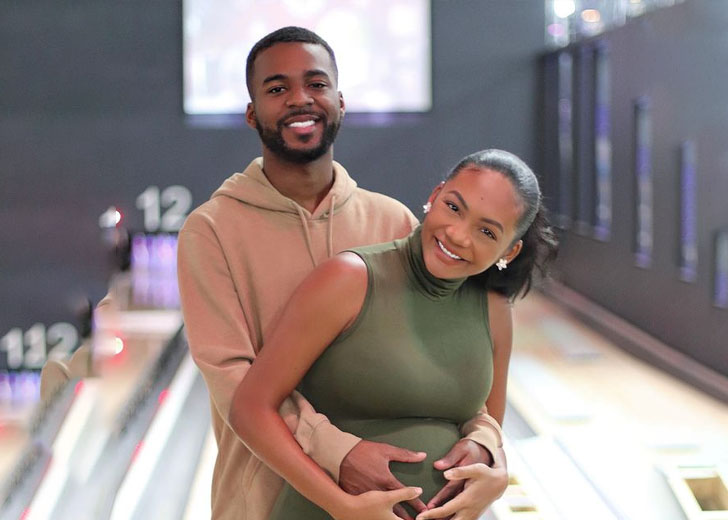 Falynn Guobadia, commonly known as Falynn Pina, is in a happy place with her fiancé, Jaylan Banks.
The 32-year-old reality star is also often full of praises for her mister perfect and seen expressing her love, especially on social media.
For instance, she praised Banks for pulling off a grand engagement surprise in her October 17 Instagram post.
She wrote, "I said YES [but] I have no clue how @itsjaylanbanks pulled this big surprise off but I have not stopped balling my eyes out."
Falynn Pina's Potential Husband Is 'Truly Full of Surprises'
Recently, Pina again took to her Instagram to post a series of her pictures standing right in front of a 2022 Range Rover car.
In the post, she said nothing but praised her fiancé because he surprised her with a brand new car. "OMG OMG!!! I know they say Scorpios do it best but my fiancé is truly full of surprises!" she wrote in her caption.
She further said that she had never received a "push gift" before, she had not expected such a warm gesture, too.
The reality TV star didn't stop there. She continued to express that she loved having Banks as her husband-to-be even more than her gift — which she also "absolutely love."
In reply to her post, Banks dropped a red heart emoji along with folded hands emoji, which reportedly means that a partner feels grateful to have someone in their life.
A few days ago, Pina was similarly overwhelmed with gratitude for her fiancé.
She appreciated him for treating her with love after she barely got to sleep for an hour because of their child's upset tummy the previous night.
She shared that it could be brutal for parents when a child needs attention the whole night.
However, she had her fiance with him to take care of things.
In her caption, she revealed that Banks woke up early morning, took their baby from her, cleaned the house, and later woke her up with breakfast in bed.
She added the breakfast came with flowers, and a card with a special surprise inside that had her cracking up.
"I woke up with breakfast, a clean house and a laugh with my best friend. Life couldn't get any better," she concluded her words.
Falynn Pina and Jaylan Banks' Engagement and Baby
As stated earlier, Pina and Banks got engaged in October 2021 after the Georgia-based businessman surprised her with an engagement proposal.
At the time of the engagement, the couple was already expecting their first child together.
They had confirmed the pregnancy in a YouTube video in August.
Finally, on November 27, she confirmed the arrival of a baby girl, Emma Sang Pina, via an Instagram post.
Pina showed the little one's teeny-tiny fist in the post, writing, "she's absolutely perfect and healthy," and was born on November 26.
Since then, the couple has been living happily together with the reality star, as discussed, regularly praising her future husband.