Everson Griffen Feels Lucky to Have a Wife Like Tiffany Griffen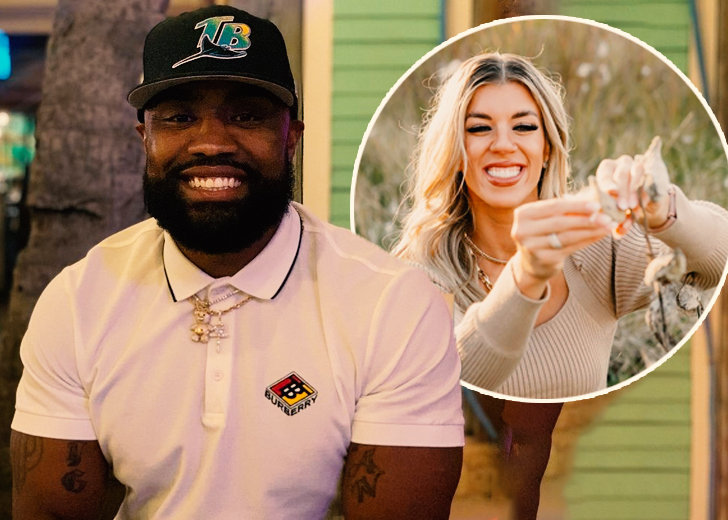 Everson Griffen and his wife, Tiffany Griffen, are a power couple.
Since getting married in 2013, they have supported each other and experienced various ups and downs in their lives together. They are also very respectful of that fact and often express their gratitude for the other person through social media.
For instance, Everson recently took to his Instagram to state that he felt lucky to have a wife like Tiffany. His November 23 post featured a series of pictures of his wife, children, and himself.
"My beautiful wife, seriously how did I get so lucky. TIFFANY you are the only reason our kids are handsome young men. I love my family so much," he captioned his post.
The Minnesota Vikings star then mentioned his wife's handle [@jellohello97] in his heartwarming caption while praising her for doing miracles for their family.
Tiffany apparently has a private Instagram handle with 801 followers in total. Her bio describes her as "Mrs. Griffen" and "Mommy to my three princes." Her bio also has a positive quote, reading, "Happiness is the spiritual experience of living every minute with love, grace, and gratitude."
Everson Griffen and His Wife Met at a Bar
While their after marriage story is genuinely touching, Everson and his wife, Tiffany, also have an equally interesting pre-wedding story.
Speaking with Twin Cities in July 2016, the football star shared that he first met his wife at a bar called Blondie's in Brooklyn Park in 2012. He said that he was being immature and dumb after his first year in the league, and simultaneously when he walked into the bar, he saw her, and he has been with her ever since.
"Well, we had our ups and downs," he further added.
Similarly, Tiffany, who was also present during the interview, detailed their first meet, saying,
How we first met was kind of funny. He was there with his brother and some other girls. One girl was trying to fight me. I was, like, 'I don't even know this guy!'
Everson then shared that they went on a date every day afterward, helping them form a strong bond.
The Couple Soon Got Married and Had Children
The relationship that started casually at a bar, followed by dates, eventually turned into marriage in 2013.
The two got engaged earlier in October 2012. Tiffany was six months pregnant with the couple's first child, Greyson, at the time of engagement.
Sadly, six days after their engagement, Everson's mother, Sabrina Scott, died instantly of spontaneous artery dissection.
"When my mom passed, it was really, really hard on me," the football player told Bleacher Report. "I put my issues to the curb. I felt like I had to just keep moving forward. And I didn't process it for a long time."
However, the sadness in the family faded away when the couple welcomed their first son three months later. The same year, they also tied the knot in an intimate ceremony at the Nicollet Island Pavilion in Minneapolis.
Everson and Tiffany then welcomed their second son, Ellis, in 2015, and their third and youngest son, Sebastian Gregory, on November 23, 2017.
The family of five now happily lives together and each one of them, especially the couple, feels blessed to have one another in their life.