Get To Know Everleigh Rose: Her Dad, Age, Boyfriend and More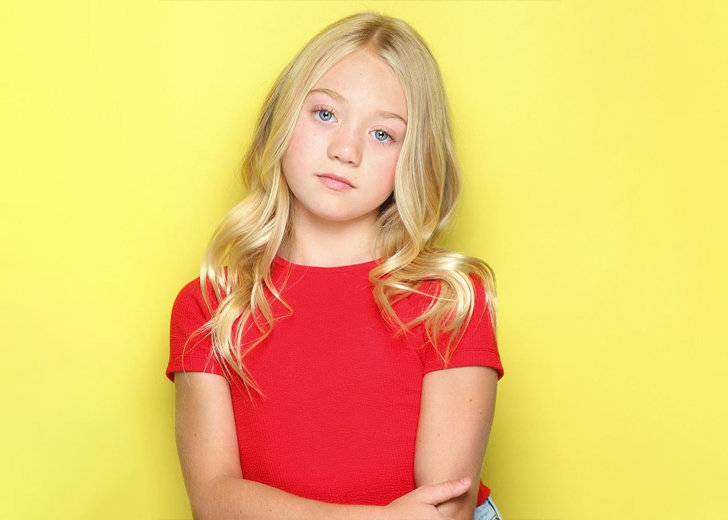 Everleigh Rose is a famous kid influencer whose adorable antics have attracted millions to her extensively famous YouTube channel.
Everleigh was born to Savannah LaBrant, a photographer and fashion blogger and biological dad, Tommy Smith. 
She sings, dances, plays with toys, and makes slime with her best friend Ava Foley on their shared channel and The Labrant Fam channel run by her mother and stepfather, Cole Labrant. 
And naturally, fans of the mini star are curious about her life. Here are a few facts about the kid influencer. 
How Old Is Everleigh Rose? 
Everleigh was born on December 14, 2012, and therefore her age is nine years old.
She celebrated her ninth birthday recently, which was featured on the LaBrant family's YouTube channel.
The family had a mini celebration in their home, with Everleigh opening all her birthday presents. 
After that, her mom and dad took her to a bigger birthday celebration that included all her friends. 
Who Is Everleigh Rose Dad?

Everleight Rose With Two Of Her Dad (Source: Everleigh Rose's Instagram)
Everleigh currently lives with her stepfather, but her biological dad is Tommy Smith. Her mother has spoken out before about her relationship with her birth father.
She has mentioned that they were in a toxic relationship and that he cheated on her while she was pregnant with Rose. 
But the two worked past it, and today the former couple are great friends.
Smith appears to be involved in Rose's life as she uploaded a photo with both her stepfather and her real dad, stating that she had the best father's day with both of them. 
Despite Everleigh and Cole's close relationship, Cole has spoken in the past about the most challenging part of not being her birth father.
He admitted he had difficulties loving her as wholly as possible, but without making her feel like he was trying to replace Smith. 
Who Is Everleigh Rose's Boyfriend?
Everleigh's parents have often made videos of her going on dates with her friend and "secret admirer" Caspian, who belongs to the Slyfox family YouTube channel.
The two are great friends and have even been on Valentine's Date, which was featured in a video. 
The kid star also has another good friend, Diesel, her former dance partner with whom she often has play dates with. 
Where Does Everleigh Rose Live?
Everleigh's address has never been revealed for security reasons, but the family came under scrutiny for their questionable vlog, which involved their home.
In 2018, BuzzFeed News reported that Everleigh's parents faked a fire evacuation for a vlog. 
The article mentioned the LaBrants lived in Ladera Ranch, California, and the fire mentioned in the vlog happened in Southern California.
And according to LaBrant's neighbors, Ladera Ranch was not listed for evacuation. 
This was reported in 2018, and since then, the LaBrant have moved twice, as evidenced by their house tour vlogs.