'90 Day Fiance' Stars Evelyn Cormier and David Vazquez Zermeno Are Officially Divorced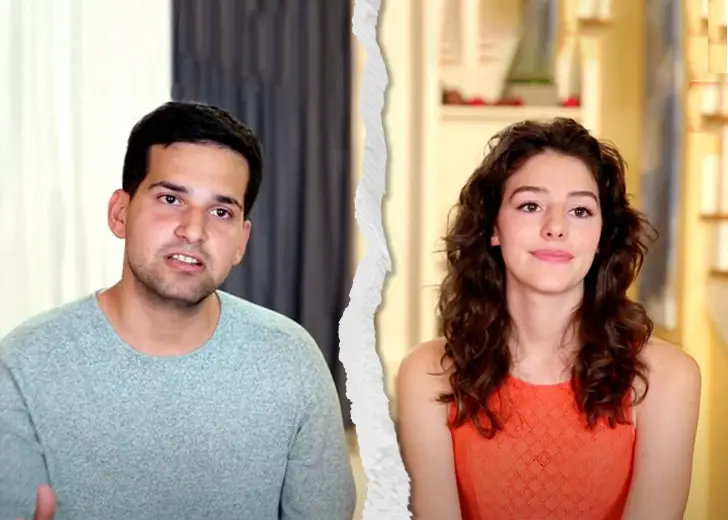 90 Day Fiancé stars Evelyn Cormier and David Vazquez Zermeno have completed their divorce. In Touch reported that the two were legally divorced after a judge signed off on their paperwork on April 22, 2022.
News of the two ending their marriage first came out in November 2021 when Cormier told In Touch she was divorcing David.
Just a few days prior, she had mentioned the breakup in an Instagram Live session that has since been deleted.
Cormier also explained the reasons behind her decision to split with her husband of four years, revealing she had been a victim of abuse.
"I've endured mental and emotional abuse because of a passionless, sexless and narcissistic relationship," she said. "This is a very difficult time for me and there is a long road of healing ahead, but I'm trusting God and the plan He has for me."
Zermeno denied the abuse allegations but did not discuss what led to them heading separate ways.
"God knows the truth about all our marital problems. Out of respect to our marriage that lasted four years, I wish not to disclose any more details," he said in a statement.
Evelyn Cormier and David Zermeno's Relationship
Cormier and Zermeno met through social media. She was active on several platforms as an aspiring songwriter and musician, and he came across her band on Facebook.
Not long after, he traveled from his home country of Spain to the United States to be with Cormier.
The two were only together for two weeks before they got engaged. Because of it, many people had expressed concerns about the engagement, especially because Cormier was only 18 at the time.
Zermeno and Cormier eventually tied the knot in October 2017. They later appeared as a couple on the spinoff show, 90 Day Fiancé: Love Games, where they competed with other couples to determine who knew their partners the best.
The pair stayed out of the spotlight for the following year before she competed on the 17th season of American Idol in 2019.
In September of the same year, they moved from Claremont, New Hampshire, to Los Angeles to pursue their respective careers. During this time, it was believed the two had an excellent relationship.
However, when appearing on an episode of 90 Day Fiancé spinoff, 90 Day Diaries, she admitted she knew the marriage was a mistake not long after it happened.
"I knew immediately that I had made a really big mistake, and I had to live with that," she said.
"I married David when I was only 18," she later explained to producers in a confessional. "I think that I felt like, 18 is young but my parents did it. It worked out for them. I know it's okay to have issues in your relationship… but I was just blinded."
Evelyn Cormier Denied Break Up Rumors Initially
While Evelyn only admitted to their unsuccessful marriage, later on, rumors of the two breaking up had been swirling around for quite some time.

Evelyn Cormier with ex-husband David Zermeno on '90 Day Fiance.' (Source: YouTube)
Several of the rumors popped up after fans pointed out she had been going without her wedding ring in several photos. She addressed the rumors on social media, explaining she wasn't wearing the ring because she didn't want to lose it.
The reality star also told People that she was often seen without her ring because she did a lot of modeling on the side, and it required her to take them off.