Eve Myles Learned Welsh Language for 'Keeping Faith' — Now Wants to Pass It to Her Children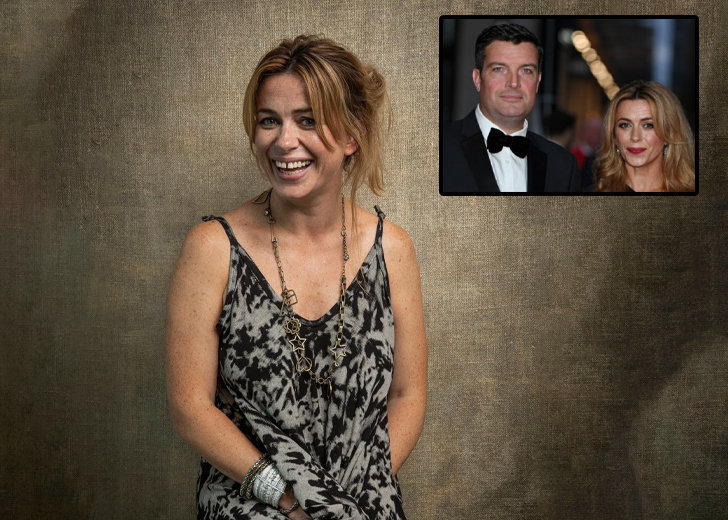 Eve Myles, besides being a wonderful mother to her three children, is an actress of great acclaim. 
She is perhaps best known for her titular character in the Welsh thriller Keeping Faith — a smashing hit in two languages.
However, before signing on to this project, Myles was on the verge of letting go of acting altogether and starting something afresh. 
Eve Myles Was Looking for a Challenge
"I was having a bit of a wobble,' she told the Express (via Dailymail). "Everything was a bit same-y and I'm the kind of character that likes to be challenged." 
That all changed when she was presented with a challenge that hit close to home base: a Welsh drama. 
One would imagine that for a native of Wales, speaking their tongue would not be that big a deal. That was far, very far, from the truth. 
I started with the scripts and had to learn the Welsh alphabet. I didn't even know there was a different alphabet!
As if that wasn't enough of a challenge, she only had four months to learn the language well enough to be presented to an audience.
Eve Myles Practiced When Children Weren't Around
She went off the radar for a few months. She told The New York Times that her director would record her Welsh lines for her to listen to. 
Every morning, before her children woke up, she would run for two hours while listening to those lines.
Not just that, she would drop her children off to school at 9 AM and pick them up at 3 PM; she would go through her script in what little time she had in between. 
"I would just sit at the table and just do it, word for word, sound for sound," she recalled to Express. 
Thankfully, her husband, actor Bradley Freegard, was there to help her through the process.
Besides being a native Welsh speaker, Freegard also played the role of Faith's husband in the series. 


Eve Myles and her husband Bradley Freegard at the 2018 BAFTAs (Source: Twitter)
Eve Myles on Keeping the Language Alive for Children
Myles understood that it wasn't just about speaking the language for the sake of the script.
"You have to sound Welsh because there's nothing more jarring than hearing somebody not pronouncing it properly, she told The New York Times, "It's wrong, and I wanted it to sound authentic."
She also recognized that her role in the series was also about keeping the Welsh language alive and resilient for her kids and their generation. 
Now that she had been inducted into the language, she vowed to never leave it.
"I'm introducing it to my children's generation," she announced. "The doors must remain open because learning is all that matters, at whatever age."
Eve Myles & Husband Welcomed a Baby Girl
In more recent news, the number of kids in the Myles' household went up by one beautiful baby girl in September 2021. 
Myles' husband had taken to her Twitter handle as the proud father of three and shared a heart-melting picture of the little one's tiny hand. 
In the post made on October 7, 2021, the actor shared that he and his wife were blessed with their baby daughter a couple of weeks prior.
He couldn't help but be proud of his wife and write words of appreciation in her name. 
Myles also shares Matilda, 11, and Siena, 6, with her husband.