Evan Felker Reconciled with Wife Staci Felker after Miranda Lambert Affair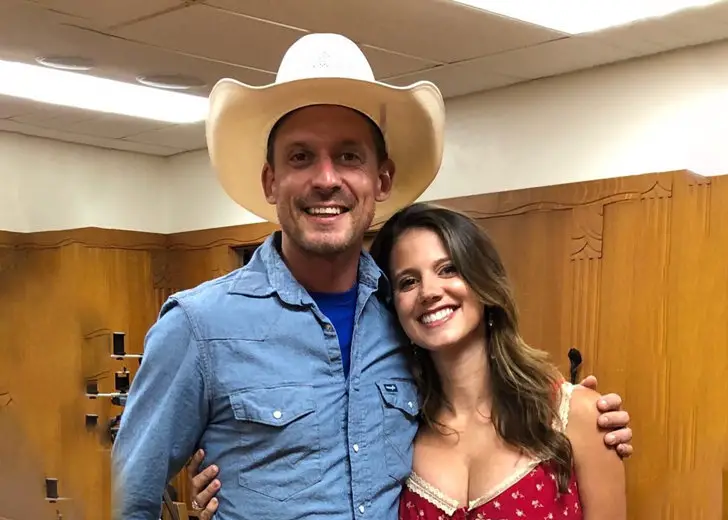 While some married people take their "till death do us apart" vows to the grave, Evan Felker did not. 
In August 2018, People reported that Evan and his wife, Staci Felker, had filed for divorce after he had an affair with country music star Miranda Lambert. 
Evan and Miranda had connected during her Livin' Like Hippies tour, which ran for six months.
An insider told Us Weekly that the duo fell for each other after they started spending time together on the road.
And just 15 days after their in-person meeting, Evan served his wife with divorce papers. Their divorce was finalized on August 17.
E! News claimed that Staci found out about the divorce after her friend, who had seen it in a local newspaper, told her. 
"Staci wasn't even served with divorce papers, so she filed her divorce papers a couple weeks after finding out that Evan filed. He never communicated that to her," E! News source confirmed. 
Meanwhile, Lambert was still in a relationship with her boyfriend, Anderson East, while Evan had been married to Staci since September 2016. 
Evan Felker and His Wife Reconciled
After that, Evan and Miranda were spotted out and about, holding hands.
Many thought the duo had started their relationship officially, but Miranda confirmed she was "happily single" in an interview with The Tennessean.
The country crooner then announced that she had secretly married Brendan McLoughlin. 
They had first met in November 2018 during Miranda's performance on Good Morning America and tied the knot in January 2019.  
As for Evan and his former wife, there was not much update, but Staci seemed to leave hints about her relationship status on Instagram posts. 

Evan Felker and his wife, Staci Felker. (Source: Staci Felker/Instagram)
In June 2020, she posted a photo of her making Swordfish Picatta for the first time. She also included the #datenight, which had fans suspicious. 
And then, in November, she uploaded another post, and fans noticed she was wearing her wedding ring.
One follower asked her about it in the comments section, to which Staci responded that she "married an upgraded version of the same man."
Evan and Staci Felker Remarried and Welcomed a Daughter
Before Staci showed off her wedding ring, Evan had confirmed their reconciliation to Rolling Stone in August 2020. 
The singer said that he was on the road to recovery, being sober, and was focused on prioritizing his life. 
In March 2021, Staci revealed that she and Evan welcomed a baby daughter, Evangelina Hartford Felker, after keeping their pregnancy a secret.
The new mother took to Instagram to announce her daughter's birth. She uploaded a photo of their baby girl and her husband. 
That same year in June, Staci revealed that she and the singer had gotten married again.
"6.24.20 - Our new wedding anniversary. It has been an unbelievable year!" she wrote in her Instagram caption.
She revealed they had previously gotten married in Spain and their backyard in Oklahoma (to make it legal). This time, they married in a Texas courthouse. 
With renewed vows and zeal to make their marriage work, Evan and his wife are now set to welcome their second daughter.