Eva LaRue Raised a Daughter with Her Second Spouse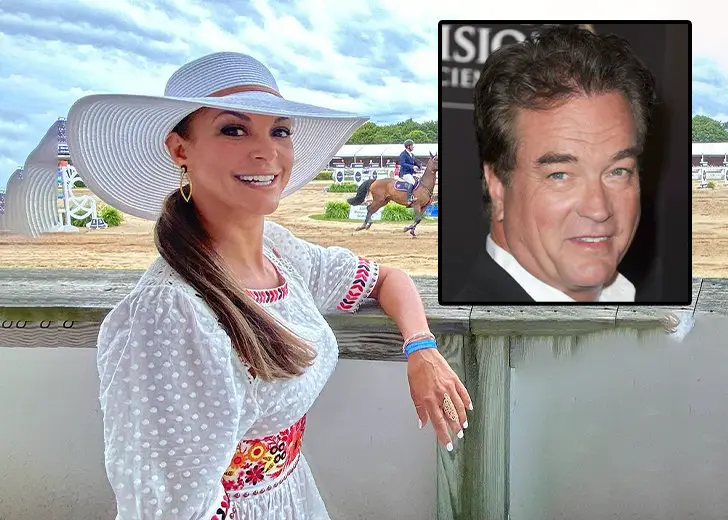 Eva LaRue has bagged amazing series and movies throughout her career span. 
The Remembrance star might have been lucky considering that, but her love life has been a roller coaster. 
LaRue has been married thrice. She and her first spouse, John O'Hurley, dated for a year and later married in 1992. They got divorced after entering the second year of their marriage. 
However, LaRue got married again to her second spouse, John Callahan. They were head over heels for each other, and their fans loved their love chemistry. 
After working alongside one another in All My Children, the duo married in 1996.
LaRue, who shared a daughter with Callahan, separated after nine years of marriage. The couple remained close friends after their divorce and co-parented their child.
In 2008, LaRue told People she had enough from her two marriages, and she doesn't have any plans to get married again.
She had even warned Cappuccio on their first date and explained that she wanted a long-term companion but didn't want to get married. 
But she married Cappuccio in 2010 and lavishly celebrated her wedding on the beach in Mexico. 
Her third spouse filed for a divorce after three years of togetherness.
The Death of Eva LaRue's Second Spouse 
LaRue and her ex-husband Callahan had a great post-divorce relationship.
Unfortunately, Callahan expired in 2020. LaRue and her child were devastated by this news.

Eva LaRue and John Callahan with their daughter. (Source: Instagram)
As mentioned earlier, LaRue and her second husband were close friends, and she said his sudden demise was something she and their daughter couldn't accept.
She shared multiple throwback pictures of them on Instagram.
She expressed her emotions through the picture caption that read, "May Flights of Angels Wing You to Your Rest, my Dear Friend. Your bigger-than-life, gregarious personality will leave a hole in our hearts forever. We are devastated-My great friend, co-parent partner, and loving father to Kaya."
The actress added that they made wonderful memories and will always cherish their time together.
Eva LaRue and Her Daughter 
LaRue and Callahan welcomed Kaya in 2001. They left no stones unturned and were dedicated to providing a happy and loving environment. 
Their daughter graduated in 2020. Unfortunately, the same year, Callahan, who promised to be with his child, would no longer be with them. 
LaRue shared her former spouse, and she talked about his health sometimes. He told her not to think much about it because he would stick around with them for a long time.
"I'm going to be here a long time and am going to be here to walk Kaya down the aisle and see her kids and all that. Stop worrying." 
LaRue always had a gut feeling that said Callahan couldn't make it to their daughter's wedding. But she also didn't think he would leave her and her child this soon.