What Could Be Actor Gary Oldman's Net Worth? A Look At His Income Sources
With his multi-decade success, Gary Oldman Has Amassed A Respectable Net Worth. Keep Reading To Find Out More!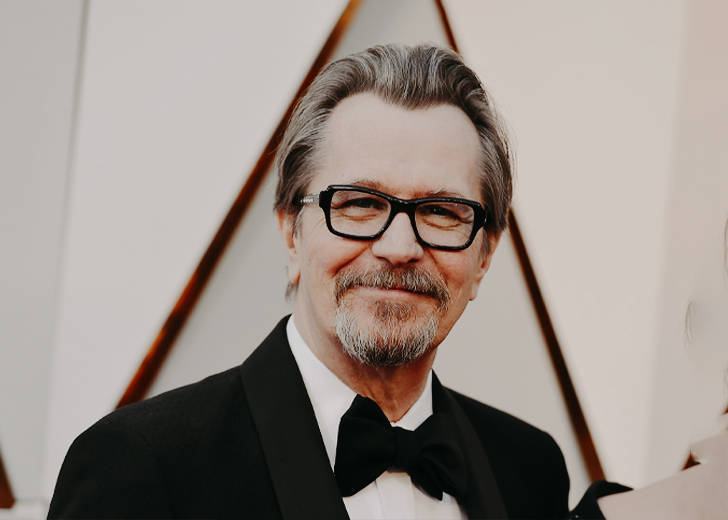 From the start of his career, Gary Oldman, an English film actor, has displayed an ability to take on widely ambiguous and varying personalities and talent to convey a wide range of emotions.
Equally at home as a bloodthirsty nemesis or a mere cipher, the actor gained a well-earned reputation for his chameleonic acting skills from the likes of Sid Vicious, Ludwig Van Beethoven, Count Dracula, and Winston Churchill. 
Like most acclaimed actors, Oldman forayed into filmmaking and has gained writing and production credits. With an ability to excel at everything he undertakes, Oldman is one of the most eclectic and underrated thespians of our time.
With Oldman's multi-decade success, how much is the star really worth? Keep scrolling to find out! 
Gary Oldman's Staggering Net Worth
Oldman began his acting career on the theatre in 1979 and made his film debut in Remembrance in 1982. For his long and celebrated career as not only an actor but as a filmmaker, it is not surprising that the acclaimed actor's net worth is a staggering $40 million. 
Since his debut, the actor has worked regularly in both the U.K. and the U.S., portraying a wide range of characters in films like Sid and Nancy, True Romance, The Dark Knight, and Darkest Hour.
For decades, Oldman was a celebrated actor without an Oscar nomination, but all that changed in 2012 when he got nominated for Tinker Tailor Soldier Spy. However, the actor only won his first Oscar six years later for Darkest Hour. 
The actor has starred in both highbrow morose hard-hitting projects and decidedly lowbrow big-budget ventures. He certainly knows how to balance artistry and profit. 
In an interview with Purple Revolver, Oldman cleared up all confusion about his baffling role in 2014's RoboCop reboot. 
 Why am I in this movie? Money! I'm at the mercy of what the industry is making and what comes through my door.
Besides Acting, His Net Worth also Comes From The Sale of His Real Estates 
In 2002, the actor sold his 4,000-square-foot Hollywood Hills home that he had bought in 1997 for $2.2 million.
Again, in 2018, he sold his Los Feliz home for $4 million to none other than Vanessa Hudgens and her then-boyfriend Austin Butler. Oldman had purchased the property back in 2011 for $2.2 million, leaving him with a healthy profit margin when the deal was completed. After making the sale, Gary relocated to California's Palm Springs.
Oldman in Nokia and HTC Ad Campaigns
Back when Nokia was trying to combat intense competition from Apple, Nokia released the N93 to promote its new all-in-one multimedia phone. The mobile phone company partnered with Oldman for an ad campaign that showcased Oldman using the phone to capture all Hollywood movie elements - such as action, suspense, and mystery - in everyday settings. 
However, Nokia was not the only phone company that the actor partnered with. In 2014, he partnered with HTC America to promote the HTC One M8 smartphone. He was replacing Robert Dwoney Jr, who allegedly received $12 million. 
Although there are no exact figures on how much Oldman received, we are pretty sure he was paid handsomely. 
There are no signs of slowing down or this acclaimed actor. With upcoming projects for Apple TV, we reckon he is going to make millions more.