Ethan Payne aka Behzinga's Girlfriend Faith Louisak Reveals They Are 15 Weeks Pregnant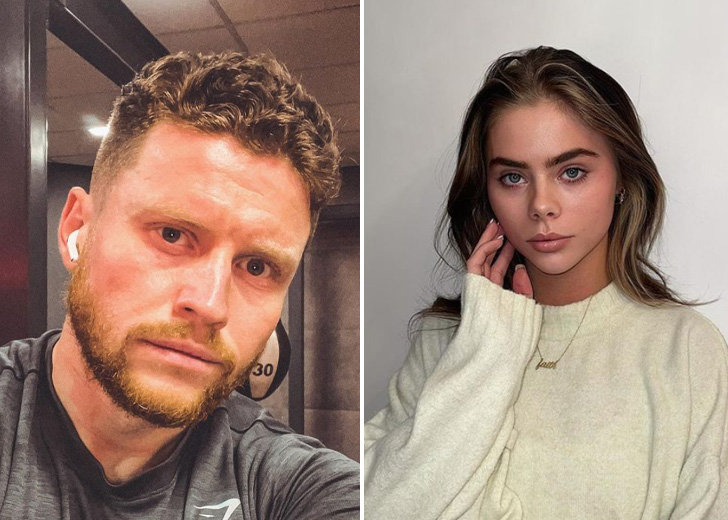 Sidemen's Ethan Payne, more commonly known as Behzinga, and his girlfriend Faith Kelly are 15 weeks pregnant. Kelly shared a picture of herself on Instagram Stories, where she revealed her "bump date" to be 15 weeks.
The pair first announced their pregnancy on April 16, 2022, with similar Instagram posts. Behzinga uploaded a picture of himself excitedly holding a sonogram with his pregnant girlfriend.
"Making A Baby Challenge (GONE RIGHT)," the YouTuber captioned the post. 

Ethan Payne announced his girlfriend was pregnant. (Source: Instagram)
Kelly also posted the same picture and hinted that the baby was due in October 2022 in the caption. "1 + 1 = 3," she wrote, followed by a red heart emoji. "October loading…"
Behzinga's Girlfriend is Making Pregnancy Content
Since their initial pregnancy announcement, Kelly has made several posts about her pregnancy updates.
Posting a picture of herself holding an orange, Kelly wrote a little about her pregnancy journey.
"This pic makes me giggle," she wrote. "Should I do weekly photos of how big the baby is? Last week was a Navel Orange (which we spotted today so grabbed a pic) - this week is what?"

Faith Kelly has been giving pregnancy updates on her Instagram. (Source: Instagram)
Aside from the update posts, Kelly has also started making and posting pregnancy content on her TikTok, where she has over 700k followers.
In one post, she can be seen taking off her sunglasses as the voiceover saying, "Have my babies you sexy, sexy man," plays in the background. The rest of the clip is a montage stitched together with several pictures of herself and Behzinga.
In another TikTok video, Kelly can be seen acting surprised when she learns she got pregnant despite having "protected safe seggs."
"You've asked for pregnancy content so here the spam comes," she wrote about the video. "The secrecy time has acquired a fair few drafts."
So far, neither Behzinga nor his girlfriend has confirmed if their pregnancy was unplanned.
Ethan Payne & Girlfriend
Though Payne and Kelly have both posted about each other many times, the couple has revealed little about their relationship.
It's not known when the two started dating, but the two went Instagram official in June 2021 when she posted several mirror selfies of herself and Payne. She also uploaded a picture of their right legs, where a matching lobster tattoo could be seen above their ankles.
"Rumor has it? My love," she wrote in the captions.

Ethan Payne and his girlfriend show off their matching tattoos. (Source: Instagram)
Since then, Payne and Kelly have frequently posted about their time together. Two weeks after going Instagram official, she took to Instagram to wish her boyfriend a happy 26th birthday.
Kelly has also appeared on Behzinga's YouTube channel. In a video titled "Surprising My Girlfriend With Euro 2020 Final Tickets," the YouTuber surprised his partner with a ticket to the Euro 2022 final between England and Italy.
The video also contained clips of the couple at the game where Italy clinched a victory against England 3-2 on penalties.