Esteban Loaiza Was Sentenced to Three Years in a Jail Cell on Drug Charges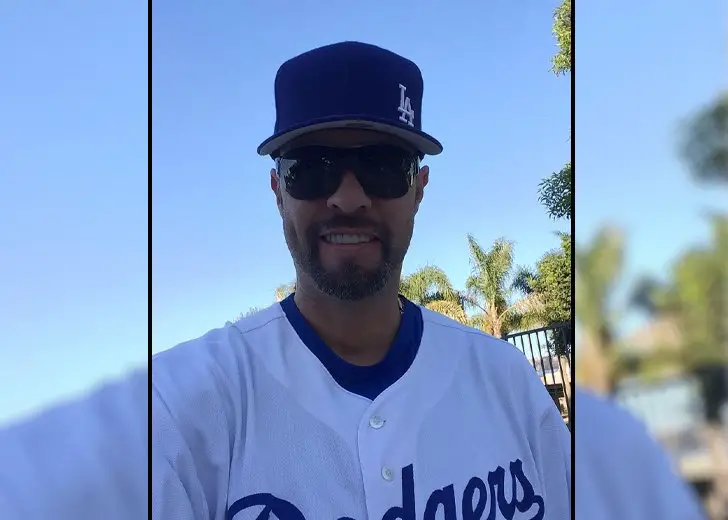 Back on March 8, 2019, popular Mexican retired professional baseball pitcher Esteban Loaiza was sentenced to serve three years in jail.
He was convicted after being arrested on February 9, 2018, in San Diego, California, with over 20 kilograms (44 lbs) of cocaine.
He was therefore charged with felony counts of possession or purchase of narcotics and transportation or sale of narcotics.
Esteban Loaiza's Imprisonment
According to the San Diego County Sheriff's Department, Loaiza was arrested near a house in Imperial Beach, California, a town south of San Diego that borders Tijuana, Mexico.

A picture of Esteban Loaiza clicked before he was sent to jail. (Photo: Instagram)
The authorities reportedly obtained a search warrant for the house and found the cocaine in 20 packages under baseball bags bearing the star's name inside the compartment of a Nissan minivan that was parked in the garage.
Upon further interrogation, the former All-Star pitcher also admitted that he had planned to distribute the drugs police seized from him.
Moreover, since he was a resident and not a citizen of the United States, the judge — after Loaiza pleaded guilty to federal drug charges — also ruled that upon his release, he would be deported to Mexico, in addition to three years in prison.
At the time of his sentencing, the prosecutor surprisingly noted that the former pitcher claimed he was broke after making $44 million in his baseball career — he had four cars and zero properties.
Is Esteban Loaiza Still in Jail Now?
Loaiza was sentenced to serve three years in jail in March 2019, which means his sentence must have been over by March 2022.
However, he was released early from federal prison and deported to Mexico in August 2021.
A report from Dailymail revealed that Loaiza had been credited with 92 days of time served and earned a credit of 162 days for good behavior.
So now, the former pitcher is no longer in jail and is reportedly believed to be spending his time in his native land in Tijuana, Mexico.
Esteban Loaiza Always Lived a Lavish Life
Loaiza, who was married to Mexican-American pop singer Jenni Rivera until her death in 2012, always managed a lavish and conformable lifestyle.
For instance, according to reports, he earned close to $43 million between the ages of 23 and 36.
In May 2020, Bleacher Report claimed that Loaiza splurged most of his fortune on a lavish lifestyle that included expensive gifts for family and friends.
Well, years before his highly publicized marriage to Rivera, who died in a 2012 plane crash amid the couple's divorce proceedings, he was allegedly in a relationship with his Texas Rangers teammate Iván Rodríguez's nanny — Ashley Esposito.
His first wife, Christina Teadora Varrasso, even accused him of starting that affair two weeks before they were married in 1998.
She further added that he bought Esposito a $65,000 Lexus, $30,000 cars for two of her siblings, and spent another $145,809 in medical bills for his mistress.
Following that, Esposito gave birth to his child in 2001; therefore, he also allegedly paid her mother $72,000 annually to take care of the child during the day.
He now lives a very secretive lifestyle.