How Essence Atkins' Parents Named Her — Inside Her Early Life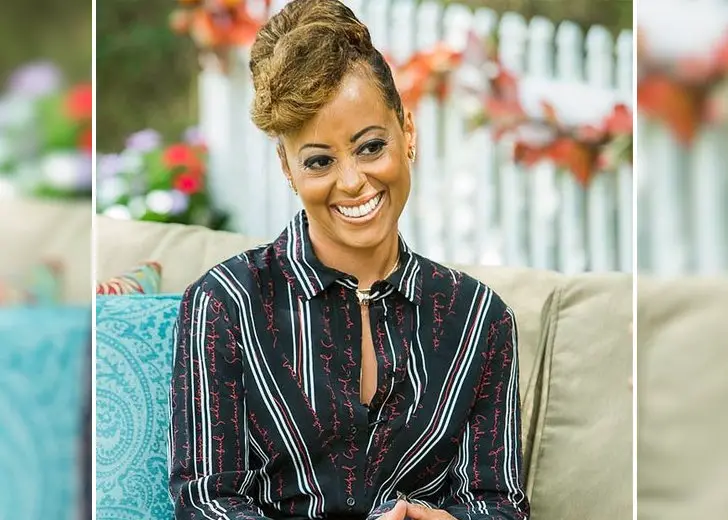 Essence Atkins was born to parents Sandy Nelson and Geoffrey Atkins in 1972. And thanks to her father, she got her unique name. 
During her interview with Kat Williams, the actress opened up about co-starring in Are We There Yet and shared tidbits about her life, like how she got her name. 
Atkins revealed that her mother was convinced that she was pregnant with a boy, so she only came up with boys' names.
But fortunately for her, her father was prepared just in case and named her Essence.
She explained that the reason behind her name, Essence, was that she would be the "essence of everything that's good and beautiful."
However, she added that was probably the last sweet moment between her parents as they split up shortly after that. 
In the same interview, she talked about her favorite childhood memory.  
She explained that though she did not have a happy childhood, her mother reading her to sleep every night as a kid was one of her happy memories.
Essence Atkins on Her Ethnicity
It is unconfirmed what her living arrangement was like after her parents separated, but she thanked her mother in a mother-daughter feature for Essence.
Happy Mother's Day to you. I wasn't able to fully grasp how much another soul would strengthen inspire & bless me until I had Varro. Thank you for loving me fiercely and unconditionally with every breath since my 1st moment. Te Amo Mommy. pic.twitter.com/ixbVJNd2qR — Essence Atkins (@essencesays) May 13, 2018
"I am so grateful that you gave me the gift of limitless possibilities. Your value as a woman is so much greater than simply being my mother." she said.
Atkins also uploaded a heartfelt post on Twitter in honor of Mother's Day in 2018.
The actress was born and raised in Brooklyn and of African American ethnicity. She struggled growing up as a light-skinned African American. 
After OWN premiered the critically acclaimed documentary Dark Girls, celebrities like Russell Simmons, Essence Atkins, and many others detailed the struggle against stereotypes and ridicule.
Atkins shared that as a kid, she often "suffered unnecessarily and felt a lot of shame about being light and having long hair."
She explained that "the lightness of skin didn't insulate [her] from questioning [her] worthiness of being Black."
Essence Atkins on Her Ethnicity
As a celebrated African American actress, Atkins opened up about being an African American actress in the industry during her feature in Hello Beautiful. 
She explained that there had been lengthy discussions on "Black women and how they are perceived" in the media and popular culture.
She added that people had talked about their "preferences" to "gold-digging" and things they brought to the table. 
But no one has ever cared to ask them what they wanted or needed, and with constant debate about it, she opined that it was important for African American women to love themselves and spread self-love.
She also shared that it inspired her when she saw "her sisters," fellow African American actresses doing great things. 
She explained that when they were winning, she was winning.