Essence Atkins Grateful for Ex Husband Jaime Mendez Even after Divorce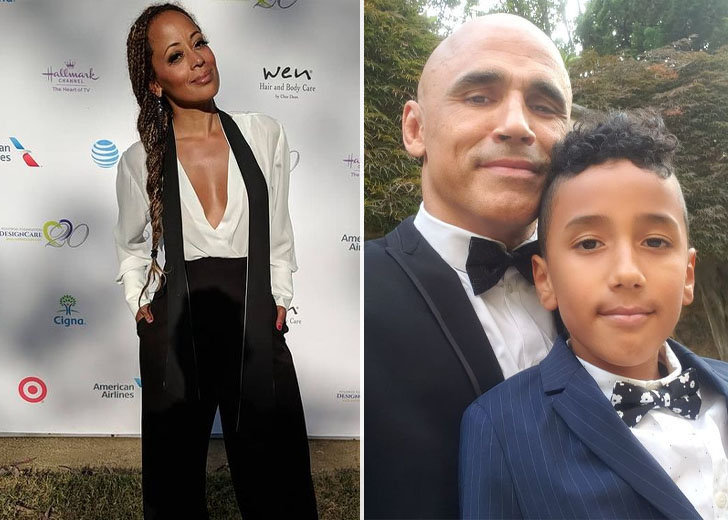 Essence Atkins and her former husband, Jaime Mendez, are no longer married, but they have a great co-parenting relationship. 
During a chat with xoChat, Atkins opened up about her co-parenting situation.
When asked how she found the balance between motherhood and her career, she credited her partner and thanked him for being supportive.
The couple's son, Varro Blair Mendez, was born in 2011. She explained that her ex-husband was present and did everything to ensure their son had consistency and stability even though her life was far from stable. 
I know that many single moms are truly doing it on their own, and I can say that I have help, and I have help, in someone who loves my son as much as I do. 
The mother also admitted that she felt guilty for not being present in her son's life, but she acknowledged that her career and success have allowed her to give him a life that many kids couldn't have. 
At the same time, being away has also helped her understand her son better.
She shared that despite being away for almost a year, her son graduated with straight As and did exceptionally well. 
She added that as long as kids knew they were loved, they were adaptable and thrived. 
Essence Atkins and Her Marriage to Jaime Mendez
The actress and her former husband tied the knot on September 26, 2009. 
Atkins, who had met most of her former romantic partners within her field through other people, explained that she wanted to meet someone outside her social circle.
So she got on Match.com to maintain her anonymity and keep her relationship private.
Atkins connected with the financial executive on Valentine's Day in 2008. Mendez did not know she was an actress.
But upon learning about it, he was even more impressed with Atkin's character.
The couple took it slow, and a year later, they ended up at the altar. The couple's wedding was covered by Essence outlet with full features of their wedding photos. 
The groom was excited about seeing his bride walk down the aisle.
"That's the moment I have been waiting for all my adult life," he told the outlet. Essence and Mendez tied the knot at Pasadena's regal Ambassador Mansion and Gardens.
Essence Atkins Divorce
Unfortunately, after seven years of marriage, the couple called it quits. 
The reason for their divorce is unknown, but she shared that they realized they were not meant to be partners anymore.
Atkins found the experience "weird" because she got cast for the comedy Marlon alongside Marlon Wayans after three weeks of filing for divorce.
She played a divorced woman who was co-parenting with her ex that she still loved. 
Apart from her new role, she also worried about entering the dating world after nearly a decade. 
I've turned 40 since I've dated. I don't know; people don't talk anymore. They text. They only call if it's a dire emergency. So I do not know how to go about it."
Despite the divorce, Essence shared that there was still love and mutual respect between her and Mendez.