Erin Cahill and Husband Paul Freeman Celebrate 5 Year Anniversary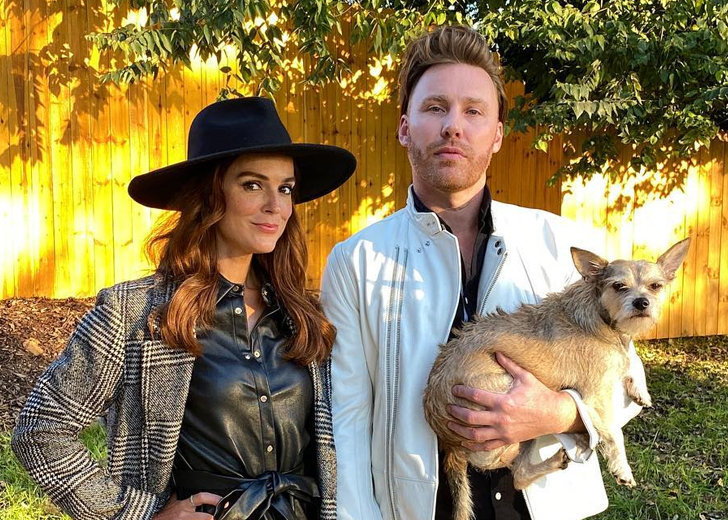 Erin Cahill and her husband Paul Freeman are five years into their marriage.
The husband and wife celebrated their fifth wedding anniversary on September 3, 2021, and the actress posted a series of pictures on Instagram to mark the occasion.
The first picture was apparently from their wedding — it took place in an intimate ceremony on the Cote d'Azur, France, back in 2016.

Erin Cahill and her husband Paul Freeman clicked at their wedding. (Photo: Instagram)
"Happy 5 year anniversary to my soulmate @paulfreemanreal!! I am so grateful for you, my beloved," Cahill, known for her role as Jen Scotts in Power Rangers Time Force, wrote in the caption.
Erin Cahill Praised Husband On Wedding Anniversary
In her wedding anniversary post, the diva went on to praise her husband Freeman, a Welsh-born singer-songwriter of folksy pop songs.
She said that her beloved one made her the happiest woman, every single day. "Thank you for teaching me and growing with me," she added.
Cahill ended with, "You are my greatest gift. So thankful for every anniversary adventure we have had and to all those that are ahead. I love you eternally."
Erin Cahill and Paul Freeman Are Yet to Have Children
Despite being married for more than five years, Cahill and her husband are yet to have children of their own.
However, a quick look into the actress' Instagram shows that the two are happy to be a family of two at present. That said, they have the company of their pet dog, Crumpet.
The couple also celebrated Crumpet's birthday on February 28, 2022 [her birthday is on February 28].
"Our hearts grew and our lives deepened the day you picked us at the adoption agency," Cahill wrote on Instagram while wishing her happy birthday.
Going into the future, Cahill and Freeman must have plans to have children. But we cannot say anything for sure.
Who Is Erin Cahill's Husband Paul Freeman?
As stated earlier, Freeman is a singer and songwriter, who released one of his first EPs You and I on the Arista label on November 12, 2008.
Moreover, he wanted to be a musician from a young age. Speaking with All Access Music in 2016, he revealed that he "wanted to do it from the age of about 9 when I found my first guitar."
"My earliest memory is sitting with my dad in the living room playing Wings records. I think I would have been about 4 then," he later recalled his playing in front of his father.
Apart from music, Freeman happens to be a big fan of poetry and writing it, too. He added, "I'm not sure how good I am at writing it though. I am a huge appreciator of the art form."
On the other hand, his wife Cahill is a famed actress who is renowned for her roles as Ted Mosby's sister Heather in How I Met Your Mother and Kendra Burke in Saving Grace.
In 2021, she portrayed the role of Abby Brooks in Hallmark Movie's film Love on the Road.