Erik Lake Living His Best Life after Divorce from Ex Wife Virginia Coombs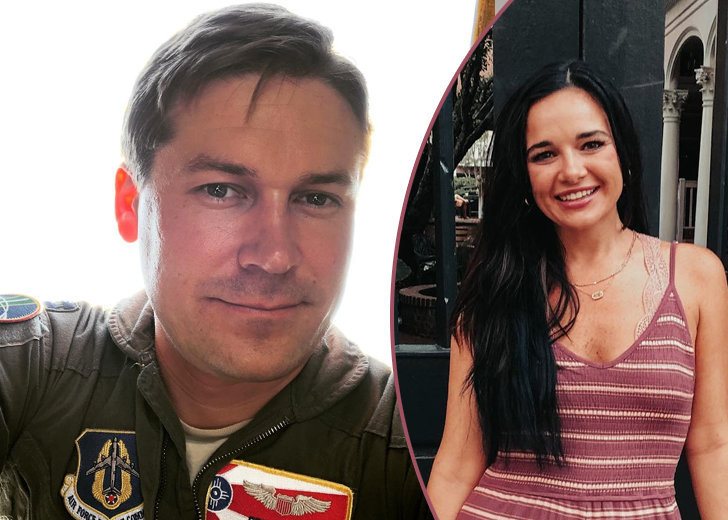 The pilot is high on life!
Erik Lake became a reality TV sensation after his time on Married at First Sight, where he married his ex wife Virginia Coombs.
The progression of their relationship played out on TV in front of thousands of viewers through a few seasons of the show.
But, despite everything they did and went through during their time together, their marriage fell apart. Eventually, divorce was the only way out.
Now, Lake is living with the same enthusiasm he had for life and the career he had before he married Coombs. He is active on social media and isn't afraid to poke fun at himself or his time on the show.
Erik Lake Moving on after Divorce from Ex Wife?
Before Lake and Coombs divorced, their social media went void of any posts about one another. This was one of the first hints about their split.
Coombs' absence on his Instagram has continued after their split. And while that is no surprise, he has continued with the regularly scheduled programming — funny posts about his career as a pilot and his experience on the show.
His latest post, from May 8, 2022, is a perfect example of how his career in aviation and reality TV merged and how he turned himself into a meme material in his close circle.
When on the show, the producers had asked him to make up a line comparing finding love to "something flying related."
"Falling in love is like having the best landing of your life" is all Lake could come up with. In the post, he poked fun at that very thing.
"When you're on a TV show and say a cheesy line about comparing love to something you do at work forever cementing yourself to receive crap from your buddies for eternity...," Lake joked. His caption, too, said the same.
However, he was all for making fun of himself. "I still think it's a pretty good comparison. You have to put in the work to get both!" he quipped in the caption.
This is just one of the many light-hearted posts he makes now. Most of his uploads are related to aviation, jokes about flying, and, of course, his dog, Tex.
One thing his posts do not include is information on his dating life. So, it's unclear whether he's out looking for love again or whether his reality TV stint has given him enough of that for a while.
The comments on his posts suggest there's no lack of admirers, though. Fans are always swooning over him in the comment section, something he must surely notice.
Erik Lake and Virginia Coombs' Marriage and Divorce
Lake and Coombs first appeared on season 12 of Married at First Sight. They first met each other at the altar and married on August 31, 2020.
The initial days were good. On Decision Day, the former couple stuck with their marriage. Lake even termed the marriage "one of the greatest experiments of my life" and called Coombs "one of the coolest people I've ever met in my life."

Erik Lake with his ex wife, Virginia Coombs. (Photo: Instagram)
Their romance was shown in seasons 13, 14, and 15 of the show. It gradually declined, which was most apparent in season 15 when Lake became jealous of his then-wife's party lifestyle.
Before this, they had taken to a relationship expert to sort out their differences in January 2021 and even took their marriage off social media to protect themselves.
However, no improvement came to pass. So, on July 15, 2021, they announced they had filed for divorce.
In a statement, they said that the end of their time together wasn't for lack of trying and also clarified that divorce did not mean they were not open to future reconciliation.
After the divorce, many accused the couple of staying together just for the show, something she rejected.
Just like her ex husband, Coombs, too, looks settled in her new life as a single lady, or so her Instagram suggests.