Erik Griffin Has to Propose to His Girlfriend Rachel Sklar Every Morning
They got officially engaged in 2021.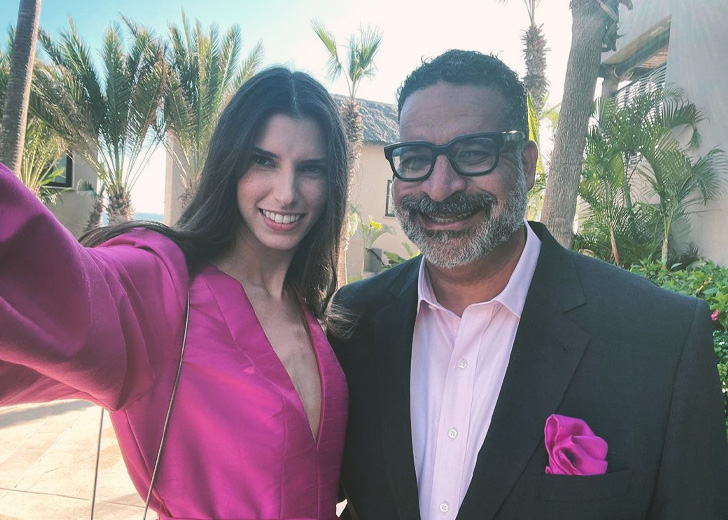 American stand-up comedian Erik Griffin has been in an enduring relationship with his long-time girlfriend-turned-fiancée Rachel Sklar. 
While the exact date of their relationship has not been public knowledge yet, the pair started mentioning and posting pictures of one another on their socials in 2017. They had met through social media and connected through DMs. 
On 2018 Valentine's day, Griffin and his girlfriend made their budding romance clear to everyone, dedicating love-filled posts for one another. And since then, they have often appeared on each other's social media.   
However, the duo took a brief break in late 2019. Though the podcaster and Sklar didn't share the reason behind the sabbatical, the lovebirds went Instagram official after their reconciliation. 
Griffin's model girlfriend posted a video of them together on 2020 Valentine's day and penned, "I am in love with this handsome man!!" in the caption.
The same day, the comic also shared a collage with his partner and disclosed that they had a date night at Morton's The Steakhouse in New York City. 
Erik Griffin and Girlfriend Got Engaged in 2021 
On September 21, 2020, Griffin and his girlfriend gushed about their engagement plans on his YouTube show, Riffin With Griffin. 
At first, the pair clarified they had been living together since the pandemic. They also mentioned they had worked out their differences and were still on the way to understanding each other better. 
At some point in the conversation, Griffin disclosed they were unofficially engaged during the quarantine and were trying to search for Sklar's ideal engagement ring. However, he stated his girlfriend didn't like surprises, sharing that he left her to find the ring she wanted.
Months after the interview, it turns out Sklar found the ring. She took to Instagram to announce her engagement on July 5, 2021. Posting a picture with her fiancé, she flaunted her oval diamond engagement ring. 
Griffin also announced the joyous news on his Instagram, sharing the monochromatic version of Sklar's post and writing, "Liked it so I put a ring on it."
Eric Griffin Proposes His Girlfriend Every Morning 
Weeks after announcing their engagement, Griffin posted a video on Instagram to disclose that he had to propose to his partner every single morning.
As per his accounts, Sklar took out the engagement ring every night before sleep. Then, she would put the ring in its box and hand the box to the comedian every morning. Griffin then had to take out the ring and propose to Sklar all over again.
Giving a demo, the Workaholics actor proposed to his fiancée, saying that his past years had been the best years of his life. He also added that she was a true blessing before putting the ring on her finger. 
Without a doubt, the Los Angeles native and Sklar are head over heels for one another, and they are already planning their wedding.
Sklar requested her fans recommend her a wedding venue with an ocean view in Los Angeles through an Instagram post dated June 26, 2021. She mentioned she would look for a wedding dress next.