Eric Winter Cannot Stop Gushing about His Wife Roselyn Sanchez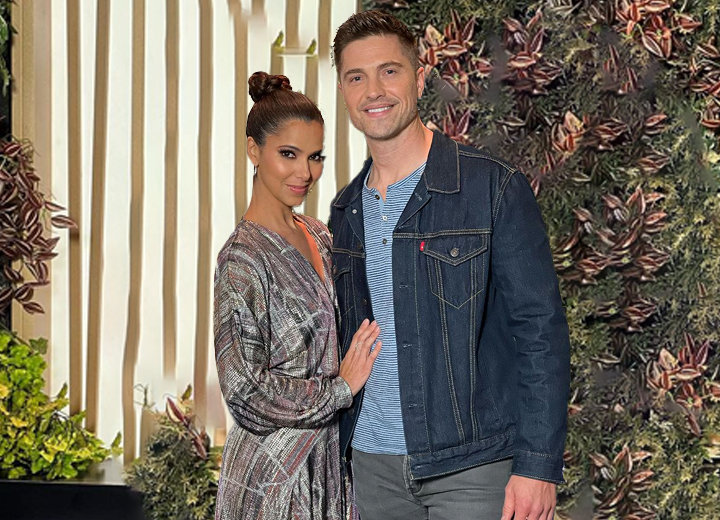 Most celebrities prefer to keep their personal life private and not share too much on social media, but not The Ugly Truth star Eric Winter. 
Winter is the total opposite. He gushes about his wife, Roselyn Sanchez, every chance or occasion he gets on social media. The actor is besotted with his beautiful Spanish wife.
On November 29, 2021, Winter posted a tribute to his wife for their 13th anniversary. He shared a then-and-now photo of themselves and penned a heartfelt message. 
"16yrs ago, I had that crazy hair and you looked stunning. Now, after 13 yrs married you still look just as beautiful and my hair has gotten much better. Happy Anniversary @roselyn_sanchez. Through it all, you're the best person by my side. Thank you for everything. Te Amo," wrote the actor.
The actor has never failed to give his woman a shoutout for every special occasion, from Mother's Day to Women's Day. He also never forgets to celebrate Sanchez's successes. 
In 2019, when the actress hosted the Latin Grammys, he noted that he was proud of her and gushed about how amazing she looked. 
And in 2020, when she made her directorial debut with Santos, he congratulated her and asked his fans to watch the movie. 
Eric Winter and Wife Roselyn Sanchez's Love Story
Winter and his wife first met in 2005, months after Winter split from his previous spouse, Allison Ford. Meanwhile, Sanchez had been divorced from former husband Gary Stretch for three years. 
They began dating shortly after, and two years later, during a weekend getaway, the Sundays at Tiffany's actor popped the question during a kayaking adventure.
He proposed with a stunning 4.3-carat, brilliant-cut diamond ring crafted by Michael Barin. 
According to Winter [via Hola], "[he] was petrified she would drop the ring. It never left the box. She accepted; I shut the box and told her she could see it again on land."

Eric Winter and his wife Roselyn Sanchez before her press tour. (Source: Instagram)
On November 29, 2008, the couple tied the knot at the San Cristobal fort in Old San Juan, Puerto Rico, Sanchez's hometown. 
The celebration was a small and intimate affair and included stars like Eva Longoria, Amaury Nolasco, Governor Anibal Acevedo Vila, and his family.
In January 2012, Winter and his partner had their first child, daughter Sebella Rose Winter, and the second child, Dylan Gabriel Winter, in November 2017. 
Eric Winter and Roselyn Sanchez's Secret to a Lasting Marriage
Winter and Sanchez have been together for 17 years and have been married for 14 years. Rare numbers for a couple working in the entertainment industry. 
So what is their secret? The couple thinks it might be their differences. Sanchez noted that she and her husband were complete opposites on almost everything. 
But despite their differences, they loved working together, and their friends were there for it.
"People that know us have been saying this to us for a while. They're like, 'You guys are nuts! You fight about everything, in a fun way. You laugh about it together,'" said Winter.
The couple has worked together in a few movies, but they are putting their foot down on reality tv. They were once offered to put up their lives for the world to see. 
For a moment, Sanchez was keen about the idea, but not Winter, who was scared they would end up divorced if they made their lives public. 
He explained they argued enough about what the actress posted on her Instagram and didn't need more reason to argue.