Eric Kripke Shows Love to His Wife by Giving His Characters Her Birthday
Eric Kripke is head over heels for his wife.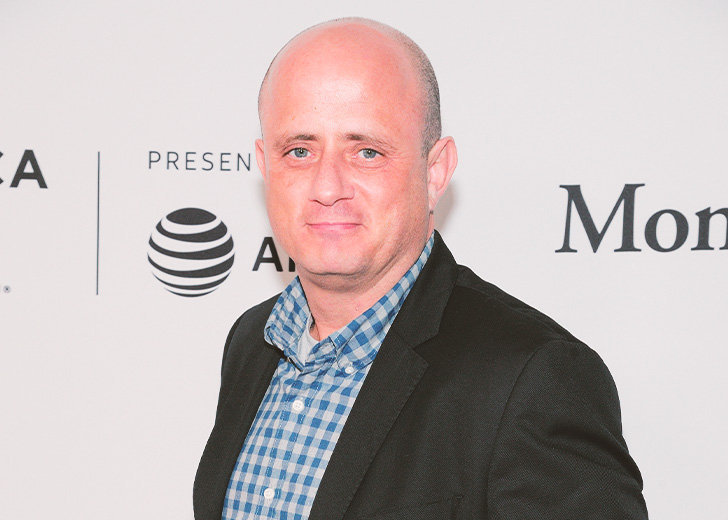 Eric Kripke is a writer and television producer who rose to fame as the creator and showrunner of The CW's fantasy drama series Supernatural. He served as the showrunner for the first five seasons.
Kripke is very dedicated to his work. He started making movies at a young age when he made home movies to show to his friends. 
He followed his passion for making movies and did his alma mater at the University of Southern California, School of Cinema-Television. Soon after, he entered the entertainment industry in 1997. 
Kripke is also a devoted husband to his wife and doting father to his son. To show his love for his family, he leaves Easter eggs dedicated to them in his work. 
Wife, Son and Birthdays
In the shows Kripke has created, he has given one Easter egg that connects the universe. Many characters from his shows have the same birthday — January 24. 
Dean Winchester from Supernatural and Jessica Moore, one of Sam Winchester's girlfriends, were born on January 24. This led many fans to speculate that there is some connection between Dean and Moore. 
After many theories regarding the significance of January 24, Kripke revealed he picked the date because it was his wife Deanna's birthday. He has also named Dean and Sam's grandmother after his wife.
Similarly, the Historian and leader of the Lifeboat team, Lucy Preston from Timeless, was born on the same date. So every January 24, Kripke takes to Twitter to wish these characters and his wife a happy birthday.
He considers the date to be "lucky" and says that he chose Deanna's birthday for the characters to show that he loves her. Additionally, his son shares his birthday with Sam on May 2. 
Kripke himself shares his birthday, April 24, with Baby, Dean's car. While it might seem weird that Kripke chose to share his birthday with a car, Baby plays a huge role in Supernatural.
Baby is a 1967 Chevrolet Impala that has joined the Winchester Brothers throughout their journey as they encounter all the supernatural entities. 
Eric Kripke's Career
Kripke started his career in 1997 with two short movies — Truly Committed and Battle of the Sexes. Truly Committed was acclaimed and received an award for audience choice at the Slamdance Film Festival. 
In 2003, he dipped his toes into TV series when he wrote and developed The WB's TV series, Tarzan. Unfortunately, it was canceled after eight seasons. 
2005 was a big year for Kripke. He co-wrote Boogeyman, which focused on a guy trying to avenge his parent's death by confronting a supernatural entity. He also developed Supernatural in the same year. 
The show soon became critically acclaimed and gave a jumpstart to Kripke's career. After the first five seasons, he dropped out as the showrunner and served as a part-time executive consultant.
Since Supernatural, Kripke has created many other TV series. Kripke co-developed the science fiction series Timeless and created the post-apocalyptic drama series Revolution.
Currently, he serves as the showrunner of the Amazon Prime superhero series, The Boys.