Eric Bugenhagen Remembers How Meeting His Wife Changed His Life for the Better
Eric Bugenhagen will probably not have been Ric Boog without his wife.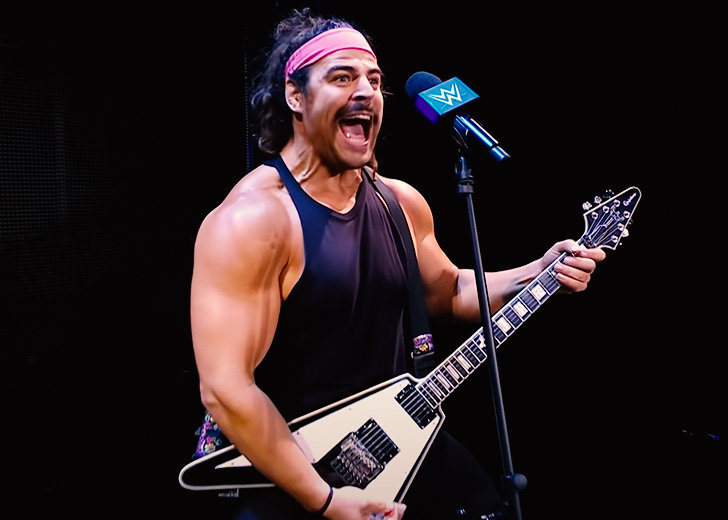 Eric Bugenhagen made his WWE debut in October 2017 in an episode of NXT Live under the ring name "Ric Boog." 
He is a two-time WWE 24×7 Champion, and recently, in May 2021, he made his main roster debut on SmackDown. 
Apart from being a WWE wrestler, Bugenhagen is also a YouTuber. He currently has over 240,000 subscribers and uploads funny and goofy videos. But he mostly posts videos of himself working out in his garage gym and sometimes gives practical advice.
In those videos, he hypes himself before he lifts at outrageous intensity. 
With all the fame and success, fans cannot help but wonder about the WWE star's better half, who prefers to stay away from his very public career. 
Bugenhagen's Wife Changed His Life
Bugenhagen keeps his personal life private, and therefore not much is known about his wife, but occasionally, she is featured in his workout videos helping him out with his lifting. However, in one of his uploads, he recounted how he met his wife and their relationship.
On February 25, Bugenhagen uploaded a video titled 'Relationship Breakup?' He started the video by reading a 21-year-old viewer, Micheal's question, who wanted some life advice from the wrestler.
Micheal asked him if he should end his new relationship because he's not sure if it's what he's looking for.
Apparently, Micheal felt Bugenhagen was the right person to pose the question to because of how happy Bugenhagen looked with his wife. So Bugenhagen responded by giving a back story of when he was 20 years old.
He revealed he partied and got into a lot of trouble, and wrestling was the last thing on his mind. He tried to get better but failed until he ended up getting kicked out of his apartment one day. Long story short, while trying to find a new place, he met his wife.
And that was when Bugenhagen's life changed. He ended up getting into a relationship with her and admitted that she helped him get his life on the right track. He then gave his advice. 
If you feel like you are missing out on your youth or partying with your lads or anything like that, I would say to reevaluate your priorities... because being in a relationship, I went from being a backup on the college wrestling team to student-athlete of the month. 
Bugenhagen Went through Hardships with His Wife
In the same video, the powerlifter also recounted the hardships he and his wife went through.  
Bugenhagen has been through thick and thin with his wife. He revealed they were poor for many years and had to rely on his parents for groceries while living with his wife's mom. 
He then explained that he would probably have become more self-destructive and toxic if he did not have his wife with him when he was struggling. However, now he is glad he stuck by his wife's side all these years.