Eric Benet and His Wife Bonded Without a 'Steamy Cloud of Lust'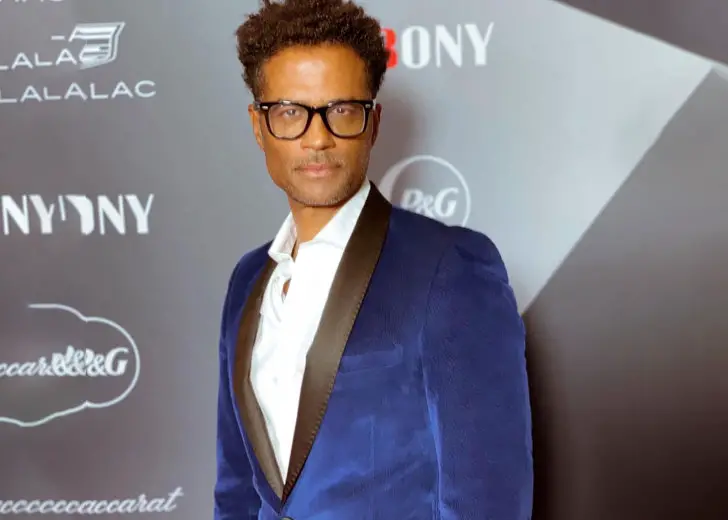 After songster Eric Benet divorced his first wife, Halle Berry, he was heartbroken and, for all intents and purposes, practically asexual. That all changed when he met the woman he is married to today. 
Several tragedies befell the famed singer, all of which have molded him into the person he is today. 
Eric Benet's Divorce Left Him Practically Asexual
During an interview with People, Benet opened up about his relationship with his first spouse, the conclusion of which left him feeling like he was exposed to the world, much like animals in a zoo. 
In June 2005, a couple of months after his divorce from Berry, he channeled his emotions into his third studio album, Hurricane. 
He also admitted that going through the songs in that album took him back to where he was emotionally back then.  
Understandably, he had not listened to his third album in over a decade. 
Eric Benet & Wife Bonded Without a 'Steamy Cloud of Lust'
Benet was still recovering from his divorce from his first spouse when he met Manuela Testolini—the woman who would become his second wife. 
The 'I Wanna Be Loved' singer affirmed to the outlet that he was practically asexual when he met Testolini, which, in turn, fueled his attraction. They quickly fell in love. 
Despite the state he was in before he met her, he admitted he was sexually attracted to his partner. Still, that was a secondary thing. 
We bonded without the steamy cloud of lust fooling us into thinking it was anything other than what it was, which was a genuine love for each other.

Eric Benet & Manuela Testolin when he turned 55 (Source: Instagram)
Eric Benet & Wife Are Parents to Two Daughters
Benet and Testolini had one more common ground to bond over, their divorces. 
While Benet was getting over Berry, Testolini was getting over her recent divorce from the late singer Prince. 
Addressing the "lust" head-on gave the relationship clarity that they might not have had otherwise. 
"She got to know me for me and I got to know her for her," Benet shared, "We're both very confident people, so I never felt intimidated by a past relationship. I think she felt the same."
Over a decade and a half since, the couple has been parents to two kids, both daughters: Lucia Bella and Amoura Luna.
Eric Benet's Girlfriend Died in a Car Crash
Besides the two daughters he shares with his second wife, Benet is also a father to India, a daughter he had with his late girlfriend, Tami Marie Stauff. 
Things were going smoothly for the couple until the unthinkable happened. Stauff, 24-year-old at the time, died in a car crash, leaving Benet to care for a 16-month-old daughter. 
"It was horrible. It was one of those moments in life where I was certain I wasn't gonna be able to make it," Benet recalled. 
"It's very hard to describe. When I was a 24 or 25-year-old kid when India was born, I was really about a 14-year-old guy."
He also unabashedly admitted that before his girlfriend died, he was more focused on his music than on being there for his daughter. He recalled only being a dad for the weekends. 
That all changed. 
Having to grab India when she was a baby and act like happy daddy to help her get out of her infantile mourning stage ... It was a horrible, horrible time.
The pain changed him; he changed his priorities. 
He claimed his children were the center of his life. He deeply valued his relationship with his family, wife, kids, and siblings.