Eric Andre's Parents May Not Get His Comedy but They Support Him Wholeheartedly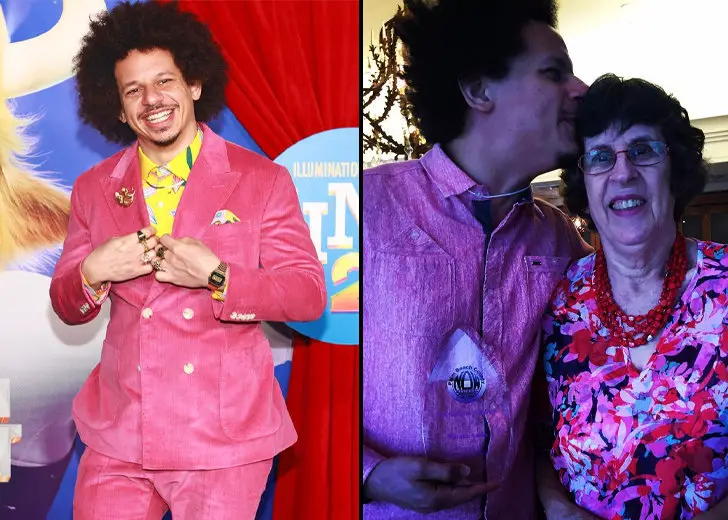 Eric André makes people laugh with his shock humor and cringe comedy.
His famous program, The Eric Andre Show, has been on the air for a decade and is critically acclaimed. 
André has a massive fanbase because of the show and many other projects. And it turns out his parents are his biggest fans. 
The comedian has often mentioned how his mom and dad don't get his comedy genre. Regardless of it all, they still support their son and celebrate his accomplishment. 
Eric André's Parents on His Comedy 
André has been involved in the entertainment sector for almost two decades. Throughout this time, his genre has evolved.
His target audience is mostly the younger generation, and his content usually is tailored for them. As a result, it is difficult for his mom and dad to understand his show and its content. 

Eric André's parents on their wedding day. (Source: Instagram)
While talking to Interview Magazine on October 3, 2016, he spoke about his family's reaction to his show.
He was asked what they thought about his comedy, and the comedian replied it was "case by case."
The humorist believed his mother understood it the most, whereas his father did not get it.
André's sister often enjoyed seeing him perform live stand-up comedies. However, he thought she did not enjoy watching his shows.
He confessed that she once told him to "stop getting naked so often," which the comedian found "pretty reasonable."

André's mom and dad when they were young. (Source: Instagram)
André's family has different opinions on his personality and comedy style, but they are "overall very supportive."
The comedian admitted that his parents and sister were happy that he was living his dream. 
Eric André's Relationship with His Parents
André was born on April 4, 1983, to a Jewish mother and Afro-Haitian father. The comedian identifies as both Jewish and Black.
He has often said that his ethnicity is the reason he is so good at comedy. He pointed out that "Black people and Jewish people dominate at comedy — because it's an existence of tragedy and ancestral tragedy."
André was hyperactive and a "wild child" when he was young. However, his parents never tried to control or restrain him from whatever he did.
Instead, they opted for different tactics to raise him. His dad was a very busy man, so "he didn't really tackle anything head on."
His mother, on the other hand, "was too nice." She took a "Montessori approach" and was never critical of her son. 
As a result, André was free to explore himself and his life.
Both of his parents are highly educated people. They are also "very politically active and politically minded" people.
His father is a psychiatrist, and his mother is an LGBTQ+ and women's rights activist. For her works, she earned the Susan B. Anthony Feminist of the Year title in 2016.
André has a very close relationship with his mom and dad. He often shares pictures of them on social media, gushing about how much he loves them.