Who Is Emma Mackey's Boyfriend? Was Once Dating Dam Whitlam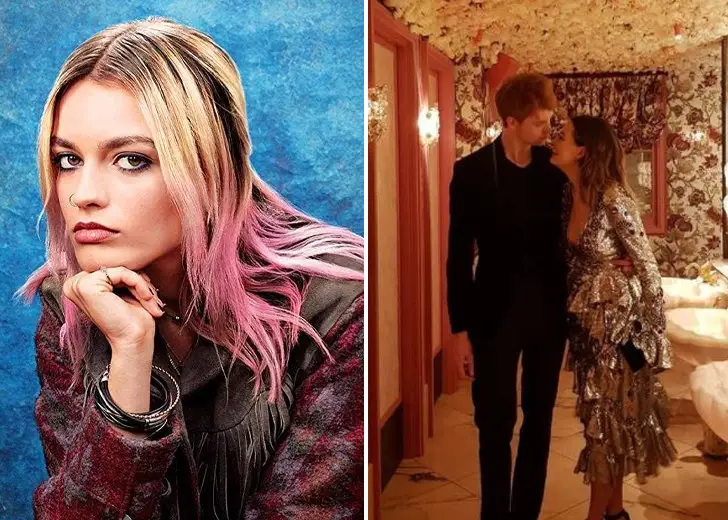 Emma Mackey's dating status has always been a concern for her loyal fans and followers. And why wouldn't it be?
She caught a whole lot of attention with her stellar portrayal of Maeve Wiley in Netflix's Sex Education.
Her romantic love-life in the show had everyone wondering if she was dating in real life and, most importantly, 
Who Is Emma Mackey's Boyfriend?
Mackey was dating British actor Dam Whitlam in 2018. According to Popsugar magazine, the pair made their relationship Instagram official in January that year. 
The pair appeared at multiple events together following the post, including on red carpets. 
They were also together at the 2019 Cannes International Series Festival in the South of France.
And as they explored the event, the pair was spotted walking hand-in-hand around the French Riviera. They were even recognized packing on PDA. 

Emma Mackey and her then-boyfriend Dam Whitlam at the Cannes Series Festival in 2019. (Photo: Dam Whitlam's Instagram)
Mackey's boyfriend posted their picture from the event on his Instagram on April 15, 2019. He declared it was his "best ten days," adding a red heart emoji in the caption. 
Their affection for each other is reflected on their social media accounts. Both of them openly updated their fans and followers with their adorable chemistry. 
But it was seemingly never to last. Ergo, the duo broke up and kept the reasons close to their heart. 
While Mackey has deleted all her pictures with Whitlam, he hasn't done so as of this writing.
And the pair apparently still follow each other on Instagram, which hints that they might have parted on amicable terms. 
Whatever the reason, Mackey hasn't been invested in any other relationship since then, at least it seems so. 
She has neither dropped any hints of being in a relationship on her socials nor sparked any dating rumors.  
Emma Mackey's Ideal Boyfriend Qualities 
Mackey knows the qualities she would prefer in a man on her first date.
In an interview with Her magazine in January 2020, she discussed her version of dos and don'ts.
In the beginning, the interviewer asked the stunning actress how she would feel if her supposed date was half-day late because of heavy traffic. 
The 25-year-old implied she wouldn't mind it. She reasoned she had been in such situations in her real life and stated it was a way to know if their partner loved them. 
She also shared that she wouldn't mind if her date talked about his ex-girlfriends during the conversation. "I think it's cool to be open, talk about," she opined. 
In addition, Mackey acknowledged she preferred splitting the bill with her boyfriend. She stressed it was a culture everyone should promote. 
Besides the thing she would support, the starlet admittedly would never agree to take a picture with a man on their first date. 
Moreover, Mackey wouldn't like her boyfriend to be ordering food for her on their initial dates. She also ruled that the person shouldn't be calling her with just her initials.