Emma Chamberlain Appears in Boyfriend Tucker 'Role Model' Pillsbury's 'NEVERLETYOUGO' Music Video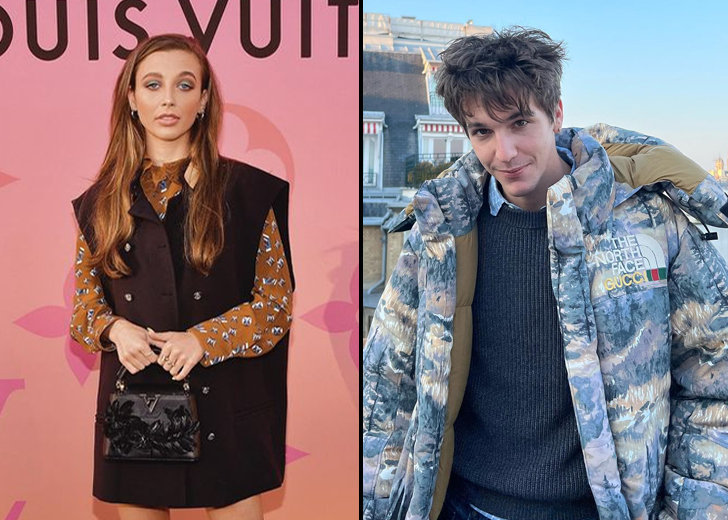 Boyfriend rumors have been rife for YouTuber Emma Chamberlain since the August of 2020, and the supposed boyfriend is none other than Tucker Pillsbury, who also goes by the moniker Role Model on his socials. 
Despite having been spotted together on multiple occasions, there was nothing that really put the two peas in a pod until recently, that is.
Fans Excited about Tucker Pillsbury's New Music Video
Pillsbury recently came out with the teaser clip for the music video of one of the new songs from his debut album Rx, called 'NEVERLETYOUGO.'
The songster put up a 20-second clip from the music video on both his TikTok and Instagram handles.
In the video, Pillsbury can be seen strolling down a crossroad when he spots a girl walking just past him but the other way. 
He promptly turns his gait and walks up to this mystery woman, whose entire face is not revealed in the snippet clip, only a little bit of her left profile. 
However, fans who have waited for this very moment for over a year now would not be mistaken. 
Eagle-eyed fans rushed flooded the comments section, literally screaming in ALL CAPS — EMMA!
Then again, this was not the first time the fans took one of Role Model's songs and made it into a confession of love — 'Blind' comes to mind. 
Emma Chamberlain Has a Boyfriend
That being said, during a guest appearance on the Call Her Daddy podcast (via Sportskeeda), the YouTuber did admit to having a boyfriend in her life. 
As per usual, Chamberlain was coy about revealing anything that would give fans a way to identify who she was talking about. 
However, she did state that her current relationship was "incredible" and "supportive," and she had no "complaints" from her partner.
If this upcoming music video was a confession of love for her boyfriend, it's safe to say that Chamberlain is serious about her relationship. 
Why Emma Chamberlain Won't Date in Public
During an interview with Seventeen back in 2020, Chamberlain shared her views on dating in the public sphere. More so, she discussed why she didn't do it. 
"When you love someone, you're like, 'Oh my god, I want to tell everybody,' but I think that, unfortunately, it's not good for the health of the relationship to talk about it, especially when you're young," she pitched. 
As per the interviewer, she even did the my lips are zipped gesture to drive her point home. 
She elaborated on her POV, of course. 
It wasn't that she didn't want to flaunt her relationship and post cute couple photos every time she was in a relationship.
"It would be fun, but not yet," she affirmed. 
So, when then? 
"Maybe when I'm like 40," she quipped. 
Chamberlain was of the opinion that being in a relationship as a young person was hard enough, and doing so in the public sphere with her celebrity status would be outright overwhelming. 
"I don't even know what I'm doing. I'm just trying to make sure I'm doing the right thing here," she shared. 
However, she was open to the possibility of going public when things were more settled, perhaps when she was older.