'RHOC' Star Emily Simpson's Motto for Maintaining Her Weight Loss Remains the Same
Make yourself a priority!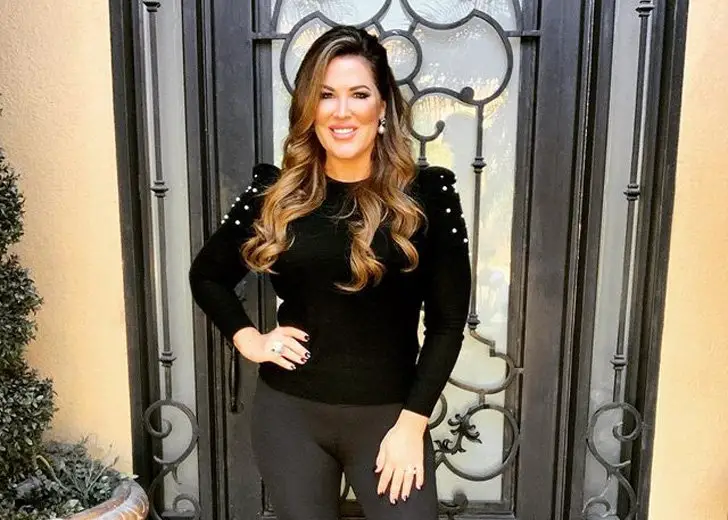 The Real Housewives of Orange County star Emily Simpson has stood by her motto for maintaining weight loss since she began her fitness journey in 2020. 
"There's no right way to start," Simpson had stressed regarding her first step in the fitness journey in an Instagram picture in August 2020.
The post was a mark for her first significant achievement — she had lost 16 pounds — and a motivational speech for all her followers. 
In the lengthy caption, the reality star stated how people struggled to take the first step in getting fit. Then she reflected on the truth, saying, "you have to start somewhere."
Make today that day. A year from now will pass by regardless. Might as well make it your healthiest yet. 
After urging her followers to take their first step, Simpson mentioned that the first step in her weight loss journey was to ask fitness trainer Paulina Taylor Hefferan for help. 
The Ohio native admitted she had a long way to go to achieve her ultimate goals and would keep grinding, a determination that spurred from her motto  — "make you a priority."
True to her words, Simpson worked hard consistently and lost 30 pounds by November 2020. She celebrated the milestone by uploading her first before-and-after picture on Instagram. 
Emily Simpson's Motto and Plastic Surgery
Simpson has impressively remained consistent with workouts and embodied her motto. She even shares her principles with her followers, intending to help them have a healthy lifestyle. 
On July 28, 2021, she took to Instagram to share her piece of mind in maintaining consistency and wrote, 
The best motivation for getting in better shape is to make YOU a priority. You deserve to feel healthy and strong!
The television personality also urged her followers to carve out their time to focus on mental and physical health. Besides inspiring her followers for workouts, Simpson also remains vocal about her plastic surgery. 
In August 2021, Simpson had most of her face fillers dissolved. And almost a year ago, in October 2020, she went under the knife to remove her breast implants to prevent potential health issues.
The RHOC star had also undergone a minor facelift procedure to shape her jawline. 
Emily Simpson's Married Life
Simpson sells her workout videos and approved sample meal plans through an eponymous website.
But when she is not working out or busy filming for RHOC, she enjoys her married life with her husband, Shane Simpson. The duo tied the knot in 2009 and has been going strong ever since.
Simpson and her husband have three children together — daughter Annabelle and twin boys Luke and Keller. The reality star also has two step-daughters, Shelby and Chanel, from Shane's first marriage. 
Their family life is often chronicled in RHOC, and the mother-of-three admitted the hardships in their marriage during an interview with US Weekly in October 2019.
She disclosed their relationship faced rocky waters during season 14 and shared that their bond strengthened after the challenging period.