Emily Deschanel's Life with Husband, Children, and Vegan Family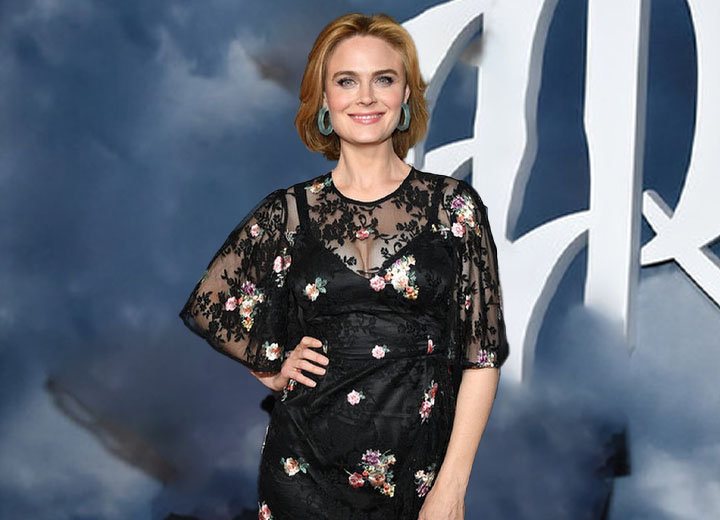 Emily Deschanel has always been on the news. It's usually her work as an actress that keeps her in the headlines, whether that be for recognizing dead people only from their bones in Bones (2005-2017) or her more recent works, like on Devil in Ohio.
The actress's personal life has mostly remained undiscussed in the public sphere. But that does not mean she does not have an amazing family life.
She has two kids with her husband, and lives an interesting life with them, usually behind the curtains and away from the glam.
Emily Deschanel's Family Life with Husband, David Hornsby
Deschanel has been with her husband, David Hornsby, since the early 20s. They met through mutual friends in 2006 and would see each other here and there for a while before he finally asked her out on a coffee.
She obliged, and they have been together ever since.

Emily Deschanel with her husband, David Hornsby, in January 2020. (Photo: David Hornsby/Instagram)
Deschanel and Hornsby never rushed their relationship. They did not even live together for the first year they were together, and they definitely did not think of a wedding that soon, either.
"We've really taken it slow," she told Women's Health in March 2007. She kept things progressing slowly because she was wary of losing herself to a relationship.
She said she did not "make time for [herself]" and made compromises on her health and well-being. She even recalled her time with her ex boyfriend who smoked around her — she tolerated that but gave up her health in the process.
"You give and give, and one day you realize you gave up things you need. Or you just never asked for them. I don't want to do that right now," she asserted.
Instead of moving in with Hornsby, she was planning on having fun with her sister, Zooey Deschanel — they had just bought a duplex in West Hollywood.
The wedding bells only rang three years later. Deschanel and Hornsby exchanged vows on September 25, 2010, in a small, private wedding in the Pacific Palisades area of Los Angeles. Only her closest friends and family attended the ceremony.
Hornsby, however, likes to joke that they got married in 1978, benefitting from the fact that Deschanel is not on Instagram.
The two had their two within four years of getting married.
Their first son, Henry, was born on September 21, 2011, and their second son, Calvin, arrived on June 8, 2015. She was working on Bones throughout her pregnancies, and they were written into the show.
Emily Deschanel Raises Her Kids Vegan
Hornsby was a great partner for Deschanel, not just because he made her laugh more often than not (which she bragged a lot about on Twitter), but also because they shared similar ideas about what they ate.
One of the first things she mentioned about Hornsby in her aforementioned interview was that he was a vegetarian. Deschanel herself has discarded meat since 1993.
She turned to vegetarianism after watching a documentary called Diet for a New America, keeping her end goal as veganism.
And that lifestyle is exactly what she has taught her kids.
During an interview with Organic Spam in September 2015, she revealed that Henry, who was just about to turn four years old at the time, was already almost completely vegan. He loved eating vegetables and not so much candy.
She kept him away from sugar and only made organic food at home. It might not be too much of a leap to say she raised Calvin the same way.