Emily Bustamante's Front Teeth Was Damaged When Husband Fabolous Punched Her Face Seven Times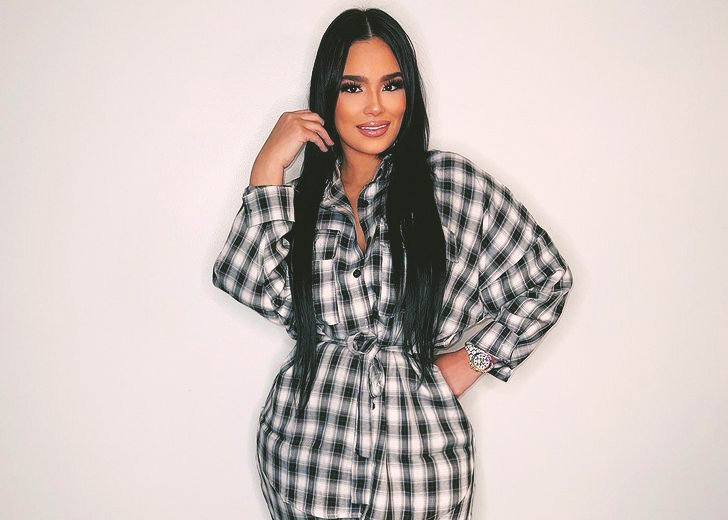 Emily Bustamante has been in a relationship with the rapper Fabolous since 2001, with whom she shares three children.
Even though the two are seen together in 2021, their relationship hasn't always been positive in the media. In March 2018, Emily lost her front teeth when her longtime boyfriend and rapper punched her face out of anger. 
According to legal documents presented in the court, her face had been punched a total of seven times, resulting in severe bruises and two missing front teeth.
The rapper was also guilty of making death threats to his girlfriend, including her brother and father.
How Emily B Lost Her Front Teeth
According to NorthJersey, on March 7, 2018, when Fabolous was on a trip to Los Angeles, he found out that his girlfriend was there too. The fact that his girlfriend did not tell him about her trip made him furious.
He was reported to have sent hate comments and death threats to the former Love & Hip Hop star. In addition, he stated he wanted to hurt her with a baseball bat and that he wouldn't tolerate this behavior from her in the future.
Emily was shattered when she received threats from her boyfriend. She went on to tell her father and brother to stay at her house at Englewood, New Jersey. She asked them to hide the two handguns kept in the house.
A few days later, when Fabolous showed up at her place, he displayed anger towards Emily and her family members.
He asked Emily why her dad was even there, to which her dad replied, "That's my [expletive] daughter."
When Fabolous reached for the guns and realized they were gone, he told them he already had the bullets ready.
The rapper was reported to have shown up again at her house a week later when he allegedly punched Emily in the face seven times, which led to her two missing teeth and severe wounds on her face.
TMZ got hold of a video where the rapper threatened his girlfriend, and while Emily was trying to record the situation, he was further enraged.
She is seen screaming, and her two kids were also reported to have been in the scenario crying for help. 
Fabolous was given a citation for domestic violence and making death threats against Emily and her family members. But, according to TMZ, the Make Me Better rapper struck a plea deal in March 2019 and avoided jail time.
Are They Still Together?
Emily and her boyfriend live together and share three children: one daughter and two sons Jonas, 6, and Johan, 13.
The 42-year-old rapper welcomed his third child, a daughter, with his girlfriend on October 10, 2020.
The mother of four shared a video of her 22-year-old daughter from her previous marriage, Taina, caressing her new baby sister.