Does Emily Atack Have a Boyfriend? A Look into Her Dating History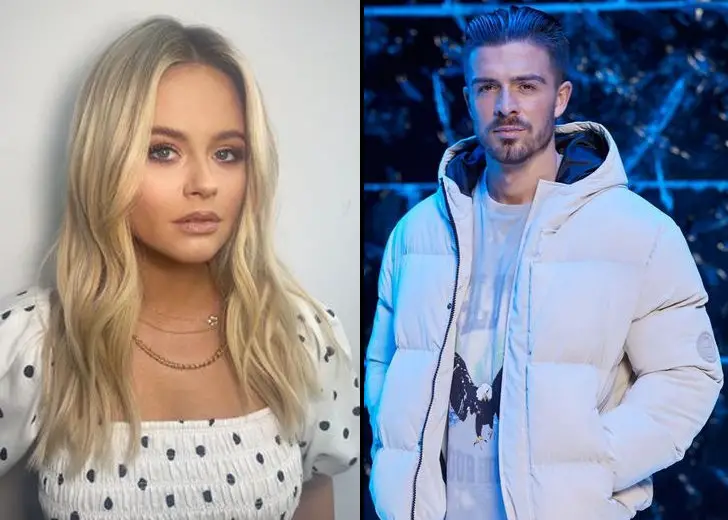 Emily Atack recently made headlines when her secret relationship with Manchester City star Jack Grealish became known to tabloids. But Grealish isn't the only A-lister Atack has been linked with.
The I'm a Celebrity... Get Me Out of Here star has a long dating history. Here's a look into her relationships over the years and whether she and Grealish were actually a thing.
Emily Atack's Ex Boyfriends
Atack's first publicly known relationship was with Harry Styles. She had expressed her interest in the former One Direction singer in 2010 on Twitter.
Styles was just 16 at the time, and she had joked about why he could not be 18.
They dated for a while, but she revealed details about the relationship only in 2013.
"We had a nice little fling. We were never boyfriend and girlfriend," she said at the time. Atack also admitted they were out of contact.
After this, she got into a long-term relationship with ex boyfriend, Jack Vacher. They started dating in 2013.

Emily Atack with ex boyfriend Jack Vacher. (Photo: Twitter)
Atack dated the model until 2018. The breakup hit her hard, so much so that she had a mental health struggle after they went separate ways.
The reality star also had insecurities when she was with him. She once admitted she didn't want to stand next to him because he was too good-looking.
Atack maintained a short-lived "friends with benefits" relationship with Dougie Poynter right after breaking up with Vacher.
But as 2018 progressed, she wanted to get into a genuine relationship and settle down.
It later came out that Atack had had a secret fling with Seann Walsh in 2016. They first connected while at the Edinburgh Fringe Festival that year.
He reportedly treated her well and made her laugh. However, it did not last, and they stopped seeing each other shortly after.
In September 2018, Ziggy Lichman, a former Big Brother star, entered her life. Their mutual friends introduced them.
Their relationship took off soon, and they were always around one another. He reportedly even threw her an I'm a Celeb-themed birthday party.
But their fling could only last for a few months.
Boxer Charlie Edwards was her next boyfriend. They started dating before the COVID restrictions.
Sources claimed they had a good spark from the get-go.
But the pandemic and the restrictions strained their relationship, after which both of them parted ways. Atack focused on her work and schedule instead of the relationship.
After her split with Edwards, Atack started going out with Jude Taylor. They began their relationship around April 2021.
However, her hectic schedule again came in the way. Taylor, a fashion influencer, wasn't too free, either.
On top of this, Atack also reportedly didn't see a future with him.
Therefore, despite being a "great match," the reality star broke up with her now ex boyfriend in August 2021.
Did Emily Atack Date Jack Grealish?
In November 2021, three months after Atack's breakup with her last boyfriend, reports came out saying she had been spending a lot of secret time with Manchester City star Grealish.
In an exclusive, The Sun revealed they had been going on secret dates. Her home and a Manchester hotel were named two places they had gone out to.
But, the outlet did not term the duo a couple or claim they were dating. Instead, they had a good friendship, or so the publication claimed.
Reportedly, their friendship had been the talk of his dressing room at City, and he acted like a "puppy dog" around her.
Grealish had also visited her house in North London. Despite the connection they had, they did not have a romantic relationship.
Whether their secret dates were just as friends or something more, only the two know. But it is known that Grealish was dating Sasha Attwood, someone he met in high school, albeit on and off.