Supermodel Elsa Hosk Responds to Plastic Surgery Claims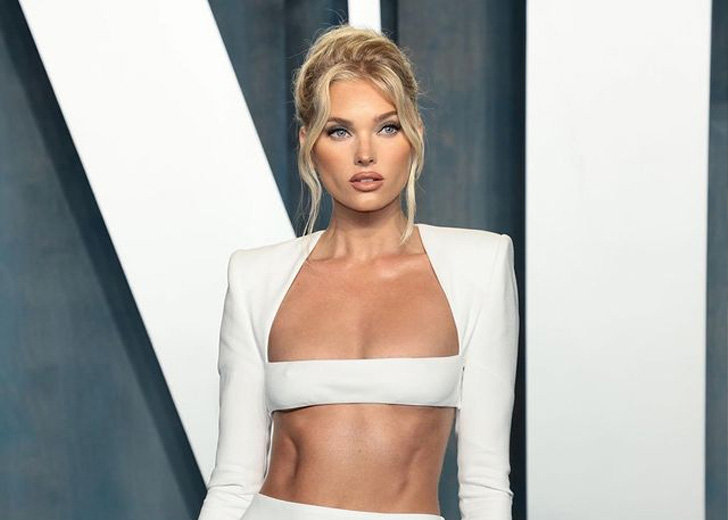 Elsa Hosk first became a big name in the modeling industry after her Victoria's Secret stint started in 2012. She stayed a model for the brand till 2017.
During these years, and even before and after her time with the brand, Hosk was always hounded with plastic surgery rumors. However, the model has maintained that she has gotten no cosmetic surgery.
The supermodel fairly frequently answers fans' questions about her looks and plastic surgeries.
Elsa Hosk Denies Having Plastic Surgery Done
On April 19, 2021, Hosk conducted a sort of AMA on her Instagram stories, encouraging fans to "Ask away" any queries they had about her. Among the many questions she received, some were bound to be about plastic surgery.
Someone asked her, "Have you done any cosmetic surgery??" To this, she responded by writing a long answer about the persisting rumors.
"No, I have no cosmetic surgery," Hosk wrote, using a mirror selfie as the backdrop for the answer. Then, she acknowledged how she was always asked if she had gotten a nose job.

Elsa Hosk denies getting plastic surgery while answering fan questions on Instagram in April 2022. (Photo: Elsa Hosk/Problematic Fame/Instagram)
"I always get questions if I've had nose surgery," she continued. "but I inherited my moms Finnish nose, thin and small like a ski slope haha!"
Hosk admitted to being self-conscious about her nose, but she is now in a better place. "now I [love] it," she said.
Back in January 2021, Hosk denied getting cosmetic procedures done while answering fan questions on Instagram. That time, someone asked her if she had gotten Botox.
"False! I never had Botox/cosmetic surgery," Hosk quickly shut down the speculation.
What People Think about Elsa Hosk's Plastic Surgery Rumors
The Dior model's fans, followers, and internet detectives think she has gotten a few procedures done. These speculations are done using her past and present pictures — in often cases, photos from her teenage years.
People in the comment section of various plastic surgery-related social media gossip accounts speculate that she has gone under the knife more than once.
A non-invasive brow lift, cheek fillers, lip fillers, and "extensive Botox" are a few speculations from these people's side. Specifically, people seem to believe that her quizzical brow, which she apparently did not have in her earlier pictures, is a medical addition.

Elsa Hosk's plastic surgery rumors originated after her stint with Victoria's Secret. (Photo: Problematic Fame/Instagram)
Many disagree on her nose and whether she has "fixed" it.
Some speculate that the Victoria's Secret supermodel had a rhinoplasty procedure done early in her modeling career, along with some cartilage removal from her nasal wings. Others disagree and say her nose is completely natural.
But, despite all these surgery hearsay, people seem to forget that Hosk is a sucker for makeup.
During her interview with New Beauty in February 2022, she explained why she loved makeup so much.
"I love how you can transform and feel your best with makeup. It just enhances what you already have," Hosk said, possibly implying the plastic surgery rumors are not true.
She also provided an insight into how she took care of her skin. Her busy schedule did not allow her time for a "10-step skin-care routine." Instead, she focused on a few products that "really work" for her.