Elliana Walmsley Accuses Brother Luke of Molestation While Denying His Allegations about Their Mother
Heavy accusations are being thrown around in the Walmsley household.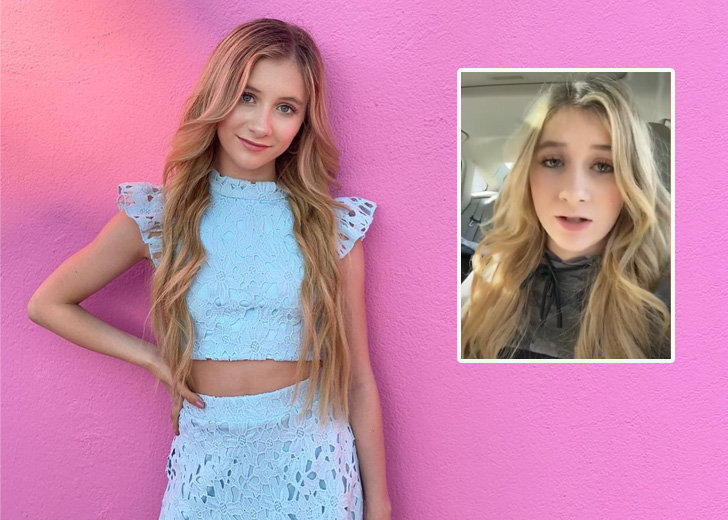 TRIGGER WARNING: ABUSE
Elliana Walmsley is a 14-year-old dancer most recognized for Lifetime's Dance Moms and her YouTube channel. Yolanda and Kevin Walmsley raised her in Colorado alongside her two older brothers, Jakeob and Luke Walmsley. 
The dancer is exceptionally close to her family. Her parents are highly supportive of her. In addition, Yolanda manages her daughter's career.
However, nowadays, there seems to be trouble in paradise. There are several rumors that Elliana is being abused by her parents and brother. The whole thing is a gigantic mess and confusing, so here is everything we know about it. 
Is Yolanda Abusing Her Children? 
Yolanda has been accused of abusing her daughter Elliana ever since the mother-daughter duo was on Dance Moms. In Season 7, Episode 8 of the reality show, Elliana said she was sorry to her mother for not winning and quickly got out of the room. 
The other moms called out Yolanda for her daughter's weird behavior and hinted that she was abusing Elliana. They also said that Elliana's behavior was affecting other teens in the group. 
Similarly, Yolanda has been called out various times by the show's and Elliana's fans for emotionally abusing her daughter. 
In 2020, Elliana's brother Luke started exposing his mother on social media. He usually uses TikTok and Instagram to upload videos of his mother being verbally and physically abusive. 
In the videos uploaded, Luke accused his mother of beating him and his siblings, being drunk, high on drugs, and kicking him out of the house when he was 15. His videos were re-uploaded by various Instagram pages where he often responded. 
Similarly, an arrest report of Yolanda is floating around on the internet. According to the report, she was arrested at Boulder for domestic violence on July 3, 2020. 
Elliana Defended Yolanda and Accused Luke
After Luke started uploading videos to his TikTok, Elliana did the same, but she defended her mother instead. She said that Yolanda had never raised a finger on her. 
In an interview with Girl's Life, she said that she looks up to Yolanda the most. This is because Yolanda gives excellent advice to her daughter, and Elliana can't do anything without her. 
The dancer defended her mother even on her brother's TikTok videos. She said everything Luke was saying was a lie.
Luke retaliated and reminded his sister of when Yolanda was hitting her, and he had to hold their mother back. While Elliana had only good things to say about her mom, it was not the same for her brother.
She accused Luke of abusing her in several instances. Luke allegedly took the dancer's "innocence" when he was ten, and she was five. She did not go deep into the abuses because she could not legally do so. 
However, she said that the abuse traumatized her and claimed that Luke had been in jail several times for his actions. In addition, she accused Luke of grabbing their mother and shoving her. 
Luke also stole her phone, and the police had to get it back. The Walmsleys have been accusing each other for a while now, but nobody has placed a finger on what the truth is.