'Dance Moms' Zackery Torres Comes Out as Transgender and Shares Pronouns
"I'm transitioning! That means I'm transgender if you didn't know."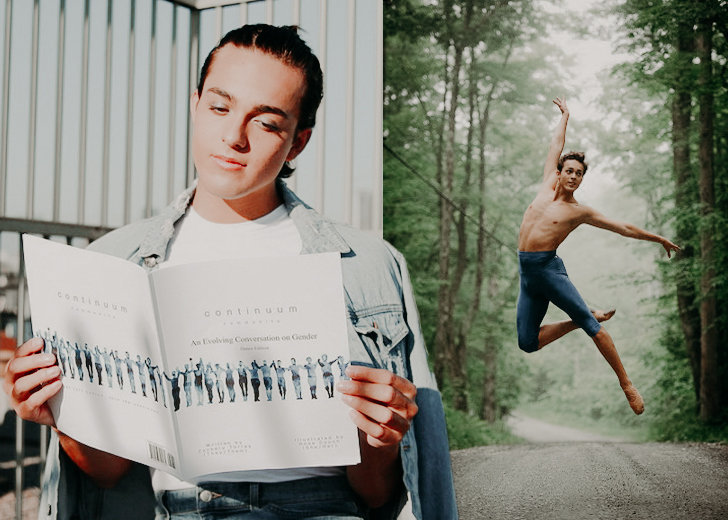 Zackery Torres just announced a big "life update."
On May 30, the former Dance Moms star revealed she was transitioning. In a vivacious TikTok video of Torres dancing to Dua Lipa's hit song 'Levitating,' she gave fans an update saying it was the first time she opened up about herself since December 2020. 
She revealed she is a transgender who will use the pronouns they/them, and she/her iterating that either of the two was acceptable. 
I'm just hopping on here to tell you I'm going to be posting more on TikTok, and I'm excited about it!
The reality star's announcement comes days before the start of Pride Month. Over 300,000 people have viewed her video and received over 60,000 likes. Fans flooded the comments section with support and excitement for Torres. 
One fan asked if she planned on changing her name to which Torres replied she was going by Zackery Lennon.
Introducing Gender Inclusivity in Dance
Torres made history as the first male-born contestant on Abby's Ultimate Dance Competition with coach Abby Lee Miller and later starred alongside Madison Ziegler on Dance Moms.
Years later, the dancer opened up to the USC student newspaper The Daily Trojan about her experience on the show and how it affected her coming out as transgender and non-binary.
The dancer recalled how famous choreographers had a different expectation for her than she had for herself. The teachers told her she danced too feminine for a man on national television, which affected her.
She also added how the arts community was not as inclusive as everyone made it out to be.
Inspired by his mis-gendered experiences on the reality show, Torres understood the community's flaws and founded Continuum Community, an organization that aspired to provide resources for gender inclusivity.
She also wrote an instructional book 'An Evolving Conversation on Gender: Dance Edition,' to advocate for inclusivity in the dance community.   
During a conversation with a ballet teacher, Francisco Gella, Torres explained he wanted to contribute to the arts community. 
My goal is to keep growing, keep pushing so that any little young dancers out there can look up and see a non-binary dancer who went through the convention circuit, who went to college, who is trying to do something better for the community. 
Torres Story
Torress, who grew up in Phoenix, Arizona, began dancing when she was 10 years old. After choosing dance and beginning her training, she was cast to be a member of Dance Moms, which really exposed her to her true identity. 
She admits that while being in the spotlight at a young age was difficult; she never lost focus on honing her skills.
Torres eventually found out about the USC Kaufman School of Dance, and it was the USC environment that provided Torres with an eye-opening moment about being gender non-binary.
The dancer graduated with honors in Bachelor of Fine Arts degree in dance. According to her Twitter page, she is enrolled in the Masters of Arts program in public relations and advertising and is expected to graduate from the one-year program in 2022, according to her page.  
Although Torres is grateful to Kaufman for encouraging her to push for inclusivity, she isn't planning on slowing down soon.